2013 impact factors announced for Society journals
05 August 2014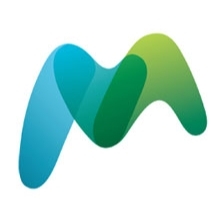 The 2013 journal impact factors have now been released and overall it is positive news for the journals at the Society for General Microbiology.
The impact factor of an academic journal is defined by Thompson Reuters and measures citations to evaluate its importance within its field of study.
Two Society journals, Journal of General Virology (JGV) and International Journal of Systematic and Evolutionary Microbiology (IJSEM), saw an increase in both their impact factor and five-year impact factor compared to 2012 data. JGV's impact factor rose from 3.127 (2012) to 3.529 (2013), while IJSEM rose to 2.798 (2013) from 2.112 (2012).
Microbiology maintained a steady impact factor at 2.835 but its five-year impact factor rose to 3.235 indicating the long-term value of the journal's content. Internal plans on how to increase Microbiology's impact have been well under way for the last 12 months, and plans are already in place to develop the journal further.
Journal of Medical Microbiology (JMM) saw a small decrease in its impact factor to 2.266. However, this change likely reflects the fact that the journal made the executive decision to stop publishing case reports in 2013. The consequences of this in relation to impact factor scoring won't be seen until at least 2016.
JMM's sister journal, JMM Case Reports, launched in January 2014, and as yet doesn't have an impact factor.
We would like to thank our editors and authors for their hard work and continued support of the journals as we move forward with the development of our portfolio.