2015 UK Budget commits funds to combat antimicrobial resistance
18 March 2015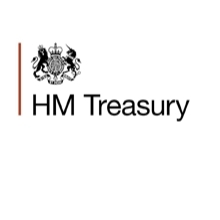 Today, the UK Chancellor George Osborne MP announced the Government's budget for 2015. While not announced during the Chancellor's traditional speech, there was mention of antimicrobial resistance in the full budget statement, which contains information not mentioned in the speech.
The report describes how the Government is to work with various organisations to create the 'Fleming Fund', aimed at building capacity in low- and middle-income countries.
The text from the statement can be seen below:
"The government recognises the growing global threat of antimicrobial resistance. In response to the initial recommendations of the O'Neill review, the government will work with the Wellcome Trust, the Bill and Melinda Gates Foundation, the Institut Pasteur International Network and other partners to launch a 'Fleming Fund' with a total of £195 million of overseas development aid over the next 5 years to build laboratory capacity and surveillance networks in developing countries to address the issue of antimicrobial resistance and infectious diseases which threaten us all."
Currently there are no further details about the Fund, or the role each party will play in its establishment. Professor Nigel Brown, President of the Society for General Microbiology said of the announcement: "In 2014, the Prime Minister described drug resistance as having the potential to cast us back 'into the dark ages of medicine'. We are therefore delighted that the Government has announced the £195 million Fleming Fund to tackle the urgent and important problem of antimicrobial resistance. Low- and middle-income countries are disproportionately affected by bacterial, viral and parasitic diseases, so funds for additional capacity in these nations are welcomed."
The full Budget statement can be found here.
The quoted paragraph appears under an Open Government Licence v3.0