2020 and 2021 Focused Meeting proposals deadline
03 October 2019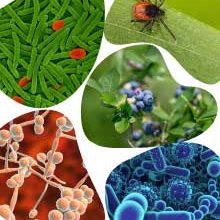 The deadline for 2020 and 2021 Focused Meeting proposals is on Friday 11 October. Submit your proposal for an event focusing on microbiology.
Each year the Society supports the delivery of a series of smaller events which complement our Annual Conference programme and are focused on specific topics that will bring together communities to network and collaborate. The event programme content is overseen by the Microbiology Society Scientific Conferences Committee, who invite fellow members to submit proposals for Focused Meetings to feature as part of the 2020 and 2021 events programme.
The proposed meeting can focus on any topic related to microbiology and can be between one and four days long, welcoming up to 400 delegates. Proposals need to be financially viable and consideration will be made in relation to competing events and opportunities to generate income through sponsors and exhibitors.
If the Society Scientific Conferences Committee (SCC) agrees for the Society to support a meeting, the event will be delivered in collaboration with the session organisers who submitted the proposal. Session organisers will be in charge of all aspects of the scientific programme and promotion in existing communities while the Societies Conference and Events team will provide full secretariat and logistical support.
The deadline for proposals is Friday 11 October 2019.
Visit our website for details and a list of previously delivered events.
For further information contact Laura Crick, Head of Conferences and Events at [email protected]