2020 events postponement
16 March 2020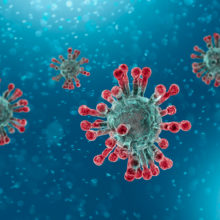 Following the decision taken to cancel our Annual Conference and postpone our Candida Focused Meeting, the Council of the Microbiology Society, as Trustees of the Society, have taken the difficult decision to postpone all events in our programme for the remainder of 2020, due to the continued spread of SARS-CoV-2, the cause of COVID-19.
Our meeting programme is at the very heart of what we do to develop, expand and strengthen the networks available to our members so that they can generate new knowledge about microbes and ensure that it is shared with other communities. However, the wellbeing of our members, delegates, speakers, staff, exhibitors, contractors and local communities is at the heart of our decision to indefinitely postpone all our events this year. We will keep in touch with everyone who has registered for an event or who has expressed interest in attending, and will advertise new dates as soon as they become available.
We know this announcement will inconvenience many of our delegates and our plan to support you is as follows:
We will refund all registration fees.
Depending on your role in our events, we will be in contact with more detailed information.
We will release information about rescheduling our events as soon as we can.
We thank you for your understanding.
---
Image: Naeblys/iStock.