75th anniversary: Microbiology Book Club
05 March 2020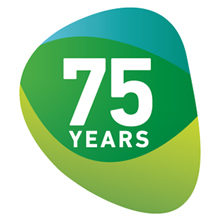 Today, to coincide with World Book Day 2020, we are launching a new activity to celebrate microbiology in literature as part of our 75th anniversary activities. This project is inspired by Honorary member, Professor Joanna Verran, who runs the Bad Bugs Book Club.
The Bad Bugs Book Club is an initiative set up by Honorary Member of the Microbiology Society, Professor Joanna Verran. The Microbiology Book Club has been set up to encourage members of the microbiology community to get together and discuss microbiology in literature through their own book clubs. The aim of the Book Club project is to help develop the public understanding of infectious disease. Formed of scientific and non-scientific members, readers focus on literature in which infectious disease is a focus and microbiology is a key theme.
A recommended list of titles and more information on how to set up you own book club can be found on our website. Find out more about how you can be involved by visiting our website and share your book club journey with us on Twitter using the hashtag #MicrobioBookClub.
During 2020 we are celebrating the 75th anniversary of our founding with activities dedicated to demonstrating the impact of microbiologists past, present and future – bringing together and empowering communities that are helping to shape the future of microbiology.
---
If you are interested in getting involved in any of the 75th anniversary activities, please email

[email protected]

.