Abstract submissions close in on week for Candida and Candidiasis 2023
10 February 2023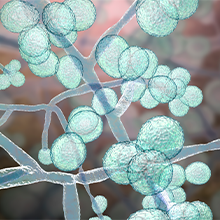 Abstract submissions close in one week on Friday 17 February 2023 (23:59 GMT) for Candida and Candidiasis 2023, taking place 13–17 May 2023 in Montréal, Canada for the first time.
The Focused Meeting will bring together scientists studying diverse aspects of Candida biology, as well as interactions between these fungal species and their mammalian hosts. The goals of the meeting are to present the latest advances in the field, to spotlight the achievements of junior scientists, to ensure participation and promotion of diverse scientists, to promote synergistic and interdisciplinary interactions and to provide a forum for community-wide discussions and collaborations.
Key topics:
Main sessions
Candida biology and Candida-host interactions
Host-Candida interactions: models and clinical studies
Drug discovery, activity, and resistance
Candida variation, genome dynamics and epidemiology
Novel technologies and tools
Clinical
Parallel sessions
Late breaking topics
Microbial interactions (microbiome, biofilms, co-infections)
Fungal signaling/gene regulation
Cell biology and morphology
Metabolism
To learn more about the meeting and for abstract guidance, please visit the
event webpage.
---
Image: iStock/Dr_Microbe.