Annual Conference 2021: an update from the Council of the Microbiology Society
13 July 2020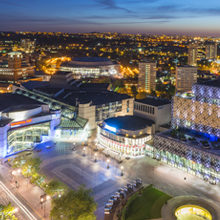 We are committed to our principal goal to develop, expand and strengthen the networks available to our members so that they can generate new knowledge about microbes and ensure that it is shared with other communities. With this in mind, we have a programme of events in development for 2021 to increase collaboration and maximise the networking opportunities of our members.
Where possible and when the circumstances are right to do so, these events will be held at a physical location. However, we know our members and wider community will appreciate the unique situation caused by the Covid-19 pandemic and like every organisation, we have to be flexible and adapt to a changing environment.
Given the complex and changing nature of the pandemic, the Council of the Microbiology Society, supported by our Scientific Conferences Committee, has decided the best course of action in the interests of the safety of our members, speakers, delegates, partners, exhibitors and staff, is to transition our planned Annual Conference in Birmingham in 2021 to a series of virtual events brought to our delegates digitally.
We are in the process of planning a full meeting programme and we are investigating dates that will allow a majority of our members to attend a series of alternative events to Annual Conference. As soon as we are able we will communicate the full programme, platform and dates, ahead of opening registration and the opportunity for abstracts to our members and the wider microbiology community.
Now, more than ever, it is essential that we meet our mission to advance the understanding and impact of microbiology by connecting and empowering communities worldwide. We will work to ensure the best possible digital environment for communicating microbiological research and allowing opportunities for formal and informal networking for both early career and established microbiologists.
Watch this space for further updates and please get in touch if you would like to hear more via email as our plans progress.