Annual Conference Online 2021: Essential Skills sessions
01 April 2021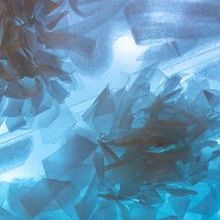 The Microbiology Society is delighted to host a series of Essential Skills sessions running throughout the Annual Conference Online 2021 programme.
These sessions are designed to enhance professional skills in microbiology and beyond, and this year we are excited to announce two sessions focused on Fellowships and entrepreneurialism.
Essential Skills: How to secure a Fellowship – Tuesday 27 April
The How to secure a Fellowship session will welcome representatives from the Medical Research Council (MRC), Royal Society, Wellcome Trust and the European Research Council (ERC) who will present talks on funding strategies, application processes and advice on what makes a successful application. After an interactive Fellowship proposal workshop, delegates will hear from recently awarded Fellows about their experience applying for their respective Fellowships as well as useful tips, and the session will close with an application surgery.
Essential Skills: Entrepreneurship – Thursday 29 April
The Entrepreneurship session will host science entrepreneurs and inspiring individuals who have transformed scientific research into successful businesses. During the first half of the session, Megan Murphy, patent attorney at J A Kemp, and Ryan Cawood, CEO and Founder of Oxford Genetics Ltd, will provide advice on business considerations such as patents, funding, building a team and creating a business plan. Deborah O'Neil, founder of Novabiotics, Andrew Spicer, CEO and Founder Algenuity, and Jonny Ohlson, founder of Touchlight Genetics, will then present their journeys from research to starting a business and provide valuable insight and lessons learnt. Attendees will then have the opportunity to contribute to a panel discussion and explore the prospects of entrepreneurialism.
All Essential Skills sessions are open to all delegates registered for Annual Conference Online 2021, take a look at the programme on the event page to find out more.