Annual Conference Online 2021: Take control of your career in microbiology
11 March 2021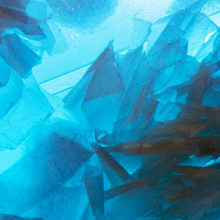 The Microbiology Society is delighted to host a Careers in microbiology session on Monday 26 April during Annual Conference Online 2021.
This session will provide early career microbiologists and those considering a career change, an insight into different career paths, as well as the opportunity to examine their individual strengths and skill sets.
The morning session will welcome Sarah Blackford, an internationally recognised career consultant with over 25 years' experience working with students, researchers, and academics in the field of higher education career development. Sarah will facilitate an interactive workshop where attendees will have the opportunity to find out more about the career landscape of different jobs and how to find and access them. Attendees will also explore career choice tools designed to help make informed career decisions and receive support to formulate an action plan for their career going forward.
The second half of the session will include case studies from those working in different fields related to microbiology such as industry, policy, and public engagement. Our invited guests will provide valuable insights into their career journeys and advice on working within their specific field.
This session is open to all delegates registered for Annual Conference Online 2021. Find out more on the Annual Conference programme page.
---
Image: Nicola Stonehouse.