Bridging the clinical–research gap 2023
31 May 2023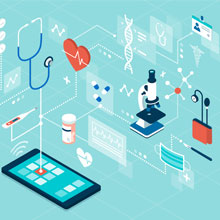 The Microbiology Society and Healthcare Infection Society (HIS) are delighted to co-host a third collaborative one day workshop, Bridging the clinical–research gap, in Birmingham, UK, on 6 October 2023.
The workshop aims to bring academic and clinical microbiologists together to find ways to collaborate meaningfully, with the aim of improving the translation of research into advances in infection prevention and control. There will be ample opportunity for members of both societies to network and identify areas of interest for potential collaborations, and the opportunity to speak to funders to facilitate those collaborations.
Attendees will hear from experienced scientists and clinicians and learn about the realities of collaborations – both things to remember and things to watch out for – before participating in a workshop that will answer some common questions.
Spaces on this workshop are limited therefore early registration is advised.
To find out more about the workshop, please visit the event page.
---
Image: iStock/elenabs.