Call for Application: Partner wanted for match-funded PhD studentship
08 December 2014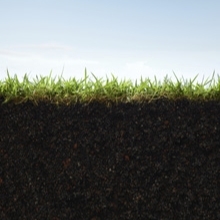 The Society for General Microbiology is looking for a university or institution to collaborate on a cross-disciplinary match-funded PhD studentship, as part of our work with the Small World Initiative.
The Small World Initiative will give the general public, students and educators the opportunity to work with scientists as part of a global project to discover new antibiotics. The PhD student will be an integral part of the project, refining how best to engage the public in the Initiative and developing methods to investigate potential antibacterial compound-producing micro-organisms that may be discovered as part of the project.
This is a competitive application process. We are looking for a multidisciplinary supervisory team with expertise and facilities in the following: antimicrobial resistance in a laboratory environment, educational theory and public engagement with science. The team will, along with the Society, supervise and match-fund a PhD studentship focusing on these key areas. The Society will provide up to £20,000 per year for three years. This amount must be matched by the host institution.
Institutions in the UK and Ireland are eligible to apply.
Find out more about the Small World Initiative, or click here for further details about the PhD match-funded studentship and the application form. If you have any questions, please contact the Education and Outreach Team at [email protected] or on 0207 685 2682.
The closing date for applications is 5 January 2015.
---
Image: Thinkstock.