Call for case studies: Response to SARS-CoV-2
24 November 2021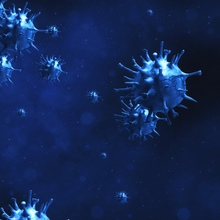 Microbiologists across the world have been at the forefront of the SARS-CoV-2 response during the COVID-19 pandemic and continue to play a key role in tackling this major public health threat. The Microbiology Society recognises the exceptional positive impact that our members have cultivated since the beginning of the outbreak.
Championing the contribution made by microbiology, our members and their work in addressing global challenges is one of the Society's key objectives. We are looking to showcase the type and magnitude of responses that have come from our community in the past two years. If you have been involved in the response to SARS-CoV-2, we would love to hear from you. We are currently asking members to submit case studies detailing their contribution and experience throughout the pandemic. Examples of responses could include, but are not limited to:
Contributing to primary research on SARS-CoV-2 and COVID-19
Helping with mass public testing and crisis management
Developing therapeutic drugs and vaccines
Participating in public education
Case studies will be published on the SARS-CoV-2 and COVID-19 hub currently present on our website, promoted on social media and may also be used to inform future policy reports.
To submit a case study or to find out more, please contact Diana Githwe at [email protected].