Call for expertise – UK government inquiry on the new antimicrobial resistance national action plan
16 December 2022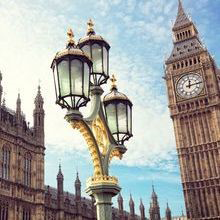 The Microbiology Society is coordinating a response to the recently launched UK government inquiry on the new antimicrobial resistance national action plan.
In January 2019, the government published its vision for AMR to be contained and controlled by 2040. The vision recognises that a global problem as significant and complex as AMR requires a long-term course of action that progressively strengthens the understanding of AMR and what works to contain and control it.
The UK's first national action plan in support of the 20-year vision was published in 2019 and will run until 2024. This call for evidence has been launched to inform the development of the next 5-year national action plan, which will run from 2024 until 2029. The government is seeking ideas and evidence on which it can build.
If you are member of the Microbiology Society and wish to share views, please email [email protected] by Friday 23 December.