Celebrating International Volunteer Day 2020
04 December 2020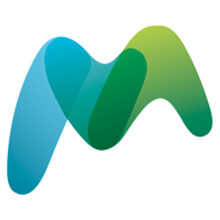 To celebrate this year's International Volunteer Day (5 December 2020), we would like to thank everyone who has volunteered and helped guide our work, shape our future and contributed to another great year for the Society and the wider microbiology community.
Despite 2020 being a challenging year, we have managed to once again prove why microbiology matters and how strong the microbiology community is, and this was only due to the level of engagement and involvement of our members, who continued to volunteer their time and knowledge to help us build and develop member activities.
The Microbiology Society is overseen by the Council, the Society's governing board, formed by volunteers. These are members who volunteer their time, efforts and expertise to support the direction and remit of the organisation.
We've successfully moved our events to the online realm, having held several virtual meetings, including the ECM Forum Online 2020, Microbiology Educator's Network, SARS-CoV-2 and COVID-19 Online Workshop, President's Roadshow, and Why Microbiologists Matter online conference.
We have published insightful pieces written by our members, in our magazine Microbiology Today, and showcased the work of members working in the fields of antimicrobial resistance, soil health and the circular economy as part of our 'A Sustainable Future' project.
Thank you to all our members, Council, committee and division members, Editors, reviewers and Champions for their continued support for the Society.
If you would like to find out about the current opportunities and how to become more involved, please get in touch with our team at [email protected].
From our volunteers:
"As a member of the Microbiology Society, I have been involved in the Virus Division, as well the Journal of General Virology. I have also been supported in the organisation of a Focused Meeting, the International Meeting on Arboviruses and their Vectors, on several occasions. These activities are meant to support, foster and grow our community. At the same time, I have learned a lot about how these activities function – activities that are important to all of us but depend on the input of so many colleagues, who give time and effort. I am grateful to all of them."
Member Dr Alain Kohl is a Professor of Arbovirology at MRC-University of Glasgow Centre for Virus Research. He is currently Deputy Editor-in-Chief for Journal of General Virology at the Society.
"I originally joined the Microbiology Society to keep track of ongoing work by other researchers in the field of antimicrobial resistance (AMR). However, the Society also enabled me to share my own work, by giving me the opportunity to write a case study on my PhD project. In addition, I was invited to take part in a focus group to discuss the current and future state of interdisciplinary research for AMR. These are amazing opportunities which I am most grateful for, as they really make me feel like I am actively part of a large research community."
Quentin Leclerc is currently in the third year of his PhD at the London School of Hygiene & Tropical Medicine. His work is focused on antimicrobial resistance, and he is a Postgraduate Member of the Society.
"I have always been passionate about sharing my science knowledge with the public, especially to young people. Being a Champion gave me an opportunity to do this, backed up by the Society. It also gave me a sense of belonging and I feel like it was a way to give something back to the Society. "
Dr Linda Oyama is based at Queen's University Belfast and is a Society member and Champion.
"The Microbiology Society has been an extremely important part of my scientific journey by not only supporting my attendance at conferences and meetings but also by giving me some wonderful and unique opportunities. As a member of the ECM Forum, I have been involved in the professional development activities of the Society, have reviewed grant applications, have had the chance to speak to peers about my academic journey (more than once!) and have even interviewed prize winners! Working with the Society staff and all the academic volunteers has been an incredibly positive experience and I feel privileged to contribute to the activities of a society that strives to support its members."
Dr Prerna Vohra is a Lecturer in Microbiology based at the University of Edinburgh. She is a Society member and is a member of the Sustainability Committee.