Celebrating the 75th Anniversary of Microbiology
12 January 2022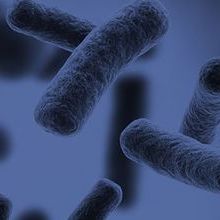 This year we celebrate 75 years since Microbiology, previously Journal of General Microbiology, published its first articles. We are excited to share this incredible milestone and honour 75 years of publishing for the community.
In 1947 the Society launched its first journal which aimed to bring together papers across fundamental microbiology and promote the original objective of the Society, which was to bring microbiologists together into a broad scientific community. This objective continues to be central to the Microbiology Society and its journals, and we are proud of the role that Microbiology has had in bringing together microbiologists and advancing the understanding and impact of the discipline worldwide.
To celebrate the 75th anniversary of Microbiology, we will explore the history of the journal in articles throughout the year: looking at how the journal has developed; its role in the Society; and the key authors and topics that shaped the early issues. We also look forward to where the field of microbiology is going and the research that is influencing that future. Read the collections launched on the Microbiology 75 hub, and keep an eye on the hub for the key collections and events taking place in our anniversary year.
"The creation of a journal was a key driver for the founders of the Society, being a new place to publish general (rather than applied) research within the broad area of microbiology. In 2022 we have an exciting series of events linked to the anniversary, illustrating the multivarious ways in which the Journal has been the home of important work in many areas of microbiology and to showcase how we plan to keep the journal at the cutting edge of microbiology publishing in the 21st century".
- Gavin Thomas (Editor-in-Chief)
We have a rich 75-year history of journal publishing. In 2022, our anniversary year, we look to an Open Access future. The Microbiology Society is a not-for-profit publisher, publishing for the community and all journals income is invested back into the Society. Celebrate our past and influence our future: get involved with the 75th anniversary of Microbiology as a reader of our articles, a delegate at an anniversary event, a future Editor or Guest Editor, a reviewer of submissions, and as an author publishing your research in a Microbiology Society journal.
Microbiology journal is 75