Final delegate registration deadline approaching for Genomes of Microbiomes
05 August 2022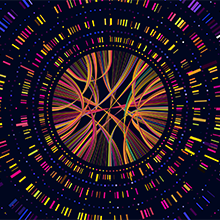 The final delegate registration deadline to attend Genomes of Microbiome is Thursday 11 August 2022, but may close earlier if the meeting reaches capacity. Please register as soon as possible to secure your place.
The Focused Meeting will take place 15–16 September 2022 at Edgbaston Park Hotel and Conference Centre, Birmingham, UK. The meeting provides a forum for discussion of the impact of MAGs, including how they should be incorporated into public databases, metagenomics advances in general, and the contributions technologies are making toward more readily achieving complete microbial genome sequence assemblies.
The key topics for the meeting include:
Microbial ecology
Microbial communities in health and disease
Evolution and microbial diversity
Metagenomics
Metagenome assembled genomes
Follow us on Twitter @MicrobioSoc to stay up to date using the hashtag #GenomesMicrobiome22. We will also be sharing stories on Instagram throughout the event.
---
Image: BIOPHOTO ASSOCIATES / SCIENCE PHOTO LIBRARY.