Get involved in this year's Prize Award panel
05 January 2021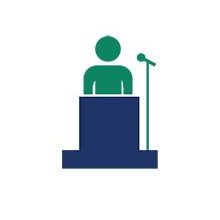 Each year, the Microbiology Society awards five Prize Lectures in recognition of significant contributions to microbiology. We are asking members to volunteer to join the Prize Award Panel, which will judge nominations for the 2022 Prizes and 2023 Prize Medal.
The panel will discuss all nominations received before presenting a shortlist for the Prize Medal and a recommendation for all other Prize winners to Council for endorsement when they meet in September.
How to express your interest?
To express an interest in participating in the 2021 Prize Award Panel, please contact [email protected] with your name, job title, affiliation, area of expertise, and a brief summary of your suitability as a member of the Panel (no more than 250 words) by 14 April 2021.
The General Secretary will review expressions of interest and appoint a panel of six members, who will be notified by 22 April. A reserve list will also be created in case of conflicts of interest – this will be determined after the Prize Lecture nomination deadline on 27 May 2021.
The 2021 Prize Panel will convene on 22 June 2021 at the University of Leeds or via videoconference to review nominations for the 2022 Prize Lectures and 2023 Prize Medal. Prospective panel members should ensure they are available to attend this meeting.
Tiffany Taylor from the University of Bath served on last year's Prize Award Panel and said: "I found sitting on the Microbiology Prize Award Panel very rewarding. It gave me the opportunity to gain insight into the application and judging process, and learn about some of the amazing research and outreach projects going on in the microbiology community. The Microbiology Society also put great thought into creating a panel that was diverse across career stages, allowing various views and opinions to be heard."
To register your interest to participate in this year's Prize Award Panel or for any related queries, please contact [email protected].