Harry Smith Vacation Studentships now open
07 December 2018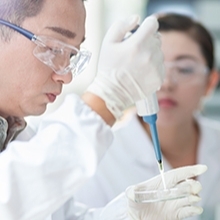 Applications for the 2019 Harry Smith Vacation Studentships are now open.
The Harry Smith Vacation Studentships, named after former Society President Professor Harry Smith, who was a great champion of early career microbiologists, offer an opportunity for undergraduate students to gain essential lab experience over their summer break. In addition, the Society welcomes applications from first-time supervisors to gain experience of hosting a research student.
Awards consist of a stipend and a year's free undergraduate student membership for the student, and the supervisor is also welcome to apply for up to £400 for consumables. In addition, to encourage students to share their research, all successful awardees are welcomed to apply for a specific grant to support their attendance at the Annual Conference or ECM Forum Summer Conference. In this way, we hope that the Harry Smith Vacation Studentships can provide a great first experience of microbiology research for undergraduate students.
To apply, the supervisor should log in and access the Harry Smith Vacation Studentship page.
---
Image: zhudifeng/Thinkstock.