Journal of Medical Microbiology to award 'Most Promising Science Prize' at Anaerobe 2021
03 June 2021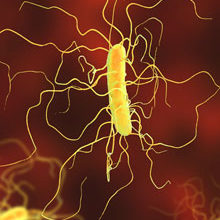 The Journal of Medical Microbiology is delighted to announce that it will be awarding a prize at the Anaerobe 2021 Focused Meeting taking place digitally from 15–16 July 2021.
The 'Most Promising Science Prize' will be awarded to one scientific poster at the event. Judges will grant the prize to a poster that presents particularly compelling or novel research in the journal's subject field. The winner will receive a cash prize and a certificate. All posters displayed at Anaerobe 2021: The Microbiota and Beyond are automatically entered for the prize.

Abstract submission for late-breaking abstracts will remain open until 7 June. Submit your abstract via the button below.
Submit your abstract

You can also register your place on the event page.
The Journal of Medical Microbiology is the go-to interdisciplinary journal for medical, dental and veterinary microbiology, at the bench and in the clinic. It provides comprehensive coverage of medical, dental and veterinary microbiology and infectious diseases, welcoming articles ranging from laboratory research to clinical trials, including bacteriology, virology, mycology and parasitology.
If you have any questions, please contact us at [email protected].
Follow us on Facebook, LinkedIn and Instagram and search the hashtag #Anaerobe2021 on Twitter for the latest updates in the lead up to the event.
---
Image: iStock/Dr Microbe.