Microbial Genomics welcomes functional genomics submissions
10 March 2021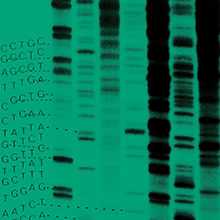 Microbial Genomics is a Gold Open Access, peer-reviewed journal publishing cutting edge genome research spanning the breadth of microbial life. Since the journal's launch in 2015, the field of microbial genomics has continued to evolve.
Large-scale genome-wide and population-wide analyses are now a part of many fundamental microbiology studies and have sparked entirely new research directions. In response to this rapidly changing research landscape, the journal's scope has been updated to reflect our vision to promote and publish the best research in this field.
The updated scope covers key areas in microbial genomics and builds on the previous journal sections to support cutting edge research. These areas include:
Functional Genomics & Microbe–Niche Interactions, led by Sarah Coulthurst (University of Dundee)
Populations, Pathogens and Epidemiology, led by Claire Jenkins (Public Health England)
Microbial Communities, led by Alan Walker (University of Aberdeen)
Evolution and Responses to Interventions, led by Alan McNally (University of Birmingham)
Genomic Methodologies, led by Xavier Didelot (University of Warwick)
We spoke to Sam Sheppard (Deputy Editor-in-Chief) about the update:
'The term microbial genomics means different things to different people. To some it is about understanding species in a complex microbiome, whilst others might be more concerned with the transcription and translation of genes within a single cell. MGen aims to provide a platform for all research that uses microbial genomes for biological inference.'
In addition to established journal sections, one of the areas that we are now highlighting in the journals scope is functional genomics and we encourage submissions in this area.
'Technological advances in genome sequencing bring enormous potential to improve understanding of communities, populations and individual bacterial cells. However, the revolution in data science cannot replace established microbiology research practices, presenting the challenge of how to integrate these new techniques. At MGen, we place extremely high value on the long-standing concepts of proving causation that evoke molecular microbiology theory and established practice to understand the genetic basis of phenotype variation.'
By providing a forward-looking perspective on next-generation microbiology the journal provides a broad platform for microbial genomics research. Whilst continuing to promote comparative genomics studies of all kinds, we are keen to encourage submissions from laboratory-based research that focusses on understanding the function of genes in context.
You can find more information about Microbial Genomics and the updated scope online.
The Microbiology Society is a not-for-profit publisher and we support and invest in the microbiology community. All journals income is invested back into the Society be it through funding grants, scientific meetings or helping to fund our policy activities.