Microbiology Reviews Editor: Call for expressions of interest
29 April 2020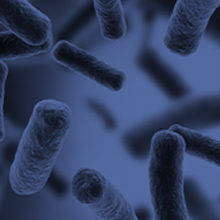 As the founding and flagship journal of the Microbiology Society, Microbiology brings together communities of scientists from all microbiological disciplines and from around the world. Originally named Journal of General Microbiology, we have been publishing the latest advances in microbiology since 1947. Today the journal reflects the diversity and importance of microbiology in addressing current global challenges, such as food security, environmental sustainability, and health, by publishing fundamental and applied research across the breadth of the field.

The role of the Reviews Editor is to contribute to journal policy and development, with special attention to soliciting Reviews and handling those papers, both solicited and non-solicited, throughout the peer review process. When handling Reviews, the Reviews Editor is expected to select appropriate reviewers for a submitted paper and, based on the received Reviews and their own opinion, make decisions on the acceptability of the Review for publication.
Responsibilities will include:
Soliciting Reviews or working with Senior Editors and Editors to increase the number of submitted Reviews to Microbiology;
Initially handling all submitted Reviews. The Reviews Editor can either act as handling Editor for these papers (expected approximately eight Reviews per year) or inform the Editorial Office of his/her choice of a handling editor, which will preferably be a Senior Editor;
Dealing with assigned manuscripts promptly and fairly with appropriate communication with the authors, reviewers and Editorial Office;
Attending Senior Editors' and Editors' meetings where possible in person or by teleconference;
Informing the Editor-in-Chief and Editorial Office if they receive any complaints about handling of papers or about reviewers;
In consultation with the Editor-in-Chief and/or the Editorial Office as appropriate, deal with such complaints according to the guidelines of the Committee on Publication Ethics (COPE; http://publicationethics.org/);
Actively promote the journal at external meetings and conferences using promotional material or through sponsored journal prizes;
Recommendation of microbiologists who could join the Editorial Board of the Journal;
Recommendation of microbiologists who could join the Board of Reviewers of the Journal.
The role is open to any Full, Full Concessionary or Honorary Member of the Society.
Person specification:
Demonstrated excellence in the field of microbiology.
Maintain an active microbiology research profile.
Have an excellent network of international contacts with a range of specialties in the discipline.
Previous membership of an Editorial board, preferably a Microbiology Society journal.
If you are interested, please send your CV to [email protected].
The Microbiology Society is committed to creating an inclusive culture that supports equality and diversity and fully reflects both its membership and the global microbiology community. The Society seeks to actively encourage all practices that reflect a diverse society.