Introducing the Society's newest journal – Access Microbiology
13 November 2018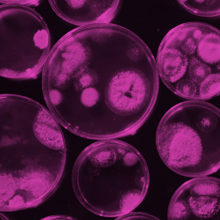 The Microbiology Society is pleased to announce the launch of Access Microbiology, which is now open for submissions.
Access Microbiology provides a new service to the microbiology community, offering researchers from all over the world the opportunity to publish research outputs that are often lost due to not being seen as 'high impact'. For example, we will be allowing the publication of replication studies, negative or null results, and additions to established methods. We hope the availability of this research will prevent research waste, where experiments are re-done in multiple labs for no gain. Our publication criteria will therefore be based on methodological rigor rather than novelty or impact.
Access Microbiology will cover the full spectrum of microscopic life forms, from bacteria and viruses to fungi, protists, archaea, and algae, and will accept all approaches from computational, biotechnology, and laboratory work, to environmental, clinical, and veterinary studies. More information about the journal can be found on our publishing website, microbiologyresearch.org.
In an effort to provide professional development opportunities, Access Microbiology has a unique editor mentor/mentee scheme as part of its Editorial Board. We are partnering early career researchers with experienced editors to help them develop editorial skills and advance their careers. We are really excited about this aspect of the journal and are hoping that as the journal grows we will be able to provide more positions on the Board to early career researchers.
Access Microbiology joins the Society's portfolio of journals: Microbiology, Journal of General Microbiology, Journal of Medical Microbiology, Microbial Genomics and International Journal of Systematic and Evolutionary Microbiology and will be a fully open access journal. To celebrate its launch, we are waiving all article processing charges for a limited time. This means it is currently free for authors to publish as well as being free to read.
You can submit an article to Access Microbiology via our submissions system for Access Microbiology.