Announcing a new collaboration between Journal of General Virology and the International Committee on Taxonomy of Viruses (ICTV)
18 October 2016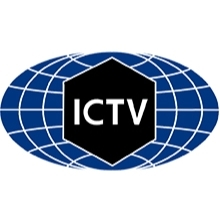 From January 2017, Journal of General Virology will publish ICTV Virus Taxonomy Profiles – a new series of concise review-type articles that summarise the individual chapters from the ICTV's online (10th) Report on Virus Taxonomy.
Written by ICTV study groups comprised of leading experts in the field, these reviews will provide overviews of the classification, structure and properties of individual virus orders, families and genera. These summaries will become the go-to place for researchers looking for up-to-date taxonomic information on viruses.
The Microbiology Society will publish these short, citable profiles freely online, while the full chapters will be available to all through the ICTV website. This has been made possible thanks to a five-year Biomedical Resources grant from the Wellcome Trust.
Look out for the first virus taxonomy profiles, which will be published in January 2017 on the Journal of General Virology's website.
This week, the Society is in Hamburg, Germany, for the 6th European Congress of Virology. Delegates attending the Congress can visit the Microbiology Society at stand G.14 to discuss the Society's journals and find out how to submit their research. Information will be available about Microbiology Society membership, as well as our other events and activities.

If you are attending the conference and wish to discuss a specific submission with our Editorial team, please email [email protected] to arrange a meeting.