Journal of Medical Microbiology is looking for a new Editor-in-Chief
25 May 2016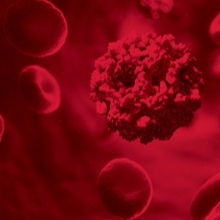 The Microbiology Society's Journal of Medical Microbiology is looking for a new Editor-in-Chief and is seeking expressions of interest from experts in the field.
The Editor-in-Chief is responsible for driving the strategic direction of the journal, in collaboration with the Society and the Editorial Board. The Editor-in-Chief will act as a figurehead for Journal of Medical Microbiology, raising its profile within the community and ensuring all published content meets with the journal's aims and scope.
You can view Journal of Medical Microbiology's aims and scope on the journal's website.
Journal of Medical Microbiology provides high-quality, comprehensive coverage of medical, dental and veterinary microbiology and infectious diseases, including bacteriology, virology, mycology and parasitology. The Society is seeking a highly visible researcher with a proven track record in the field, who has the ability to make rational and objective decisions.
The role will begin in October 2016, with a six-month handover with the current Editor-in-Chief, Professor Peter Borriello, who stands down in March 2017. Full details of the role can be found here.
The Microbiology Society is committed to creating an inclusive culture that supports equality and diversity, and fully reflects both its membership and the global microbiology.
Expressions of interest should be submitted in the form of an email to [email protected], stating the individual's skills and experience for the position. Submissions should be received no later than 17 June 2016.