JMM Seminar Series: Registration open
29 July 2021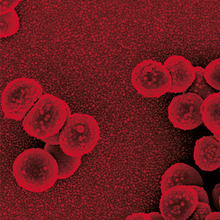 We're pleased to announce that registration is now open for the monthly Seminar Series from the Journal of Medical Microbiology (JMM). The monthly programme features high-quality and timely research and professional development content provided by some of the journal's key authors and editors.
You can sign up on the event page to receive updates on the JMM Seminar Series and receive login details to access each of the monthly sessions, that will be taking place using Zoom.

The first installment of the online series will take place on Friday 27 August from 14:00–15:30 and will feature a presentation from Dr Lynn Silver, a consultant in the field of antimicrobial discovery. Ten years ago, Dr Silver wrote a review focused on scientific challenges to discovering novel small-molecule antibacterials that have led to an insufficient pipeline of drugs to overcome the growing problem of antimicrobial resistance (AMR). In this talk, Dr Silver will revisit this highly cited review, ten years on, providing updates on the progress that has been made and examining which obstacles remain.

Details of further instalments in the JMM Seminar Series will be announced on the series page shortly. If you have any questions or would like to request more information please contact [email protected].

Further information will also be shared across our social media channels and you can follow us on Twitter @MicrobioSoc.