Join the Microbiology Society at FIS/HIS International 2020
29 October 2020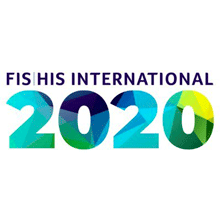 The Microbiology Society is pleased to announce that we will be joining FIS/HIS International 2020, taking place online between Monday 9 November–Wednesday 11 November.
FIS/HIS International brings together societies across the UK to discuss the latest research from world experts and aims to inspire and educate those within the fields of infectious diseases, clinical microbiology, biomedical science and infection control.
The Microbiology Society will be holding a number of sessions over the course of the three-day conference covering the following areas:
Updates in anaerobic infections (Monday 9 November, 14:00—15:15)
Infectious disease futures: trainee researcher spotlight (Tuesday 10 November, 11:00—12:15)
Microbiome and antimicrobial resistance (Wednesday 11 November, 14:00–15:15)
Our 'Infectious disease futures: trainee researcher spotlight' session is exclusively comprised of offered presentations by trainee and early career scientists whose work focuses on new initiatives to tackle infectious disease. We are also delighted to be presenting the Infection Science Award to the most promising early career presenter from the session, for the second year running. The winners will be given the opportunity to participate in the exchange scheme with a bursary to attend and present at the Microbiology Society Annual Conference Online 2021.
Society members are eligible for discounted registration fees.
For more information visit the
Healthcare Infection Society's website
.
---
Image: Healthcare Infection Society.