Journal of Medical Microbiology Editor for Clinical Microbiology: Call for expressions of interest
06 September 2023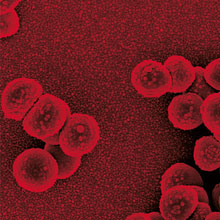 The Journal of Medical Microbiology is an interdisciplinary journal for medical, dental and veterinary microbiology, at the bench and in the clinic. It provides comprehensive coverage of medical, dental and veterinary microbiology and infectious diseases, welcoming articles ranging from laboratory research to clinical trials, including bacteriology, virology, mycology and parasitology.
We are looking to appoint an Editor for clinical microbiology to play a vital role in JMM, ensuring the publication of high-quality research and fostering engagement within the clinical microbiological community. Responsibilities include overseeing peer review processes, making crucial editorial decisions, soliciting valuable content through reviews or original articles, and contributing to article collections in collaboration with Senior Editors. This position is unpaid but offers benefits such as discounted Annual Conference attendance, one fee-free Open Access article a year, and access to an external conference travel fund, among others.
This is a great opportunity for experts in clinical microbiology to shape the journal's future and contribute to the dissemination of high-quality research.
The closing date for applications is 16 October 2023.
Please see a full job description and details of how to apply below.

JMM Clinical Editor job description 2023
Please email your expressions of interest and CV to Ffion-Haf Watson at [email protected].
The Microbiology Society is committed to creating an inclusive culture that supports equality and diversity and fully reflects both its membership and the global microbiology community. The Society seeks to actively encourage all practices that reflect a diverse society.