Major milestone for Access Microbiology, the Microbiology Society's open research platform
29 November 2022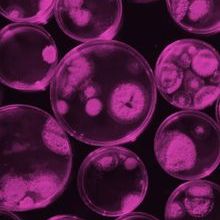 Access Microbiology is an innovative sound science, open research platform from the Microbiology Society. Today marks a major milestone for the platform with the first Version of Record published since its launch in 2022.
The platform offers members of the scientific research community a trusted place to disseminate their work rapidly, transparently and rigorously. Instead of the original single-blind peer review model of the original Access Microbiology journal, the new open research platform aims to turn the peer review process inside out and ensure a fully transparent process. This includes posting all article versions as preprints on the platform, and posting the reviewer reports, Editor decisions and comments, and author responses to reviewers alongside these.
Dr Helina Marshall, Editor in Chief of Access Microbiology said of the milestone:
"We are so excited to produce the first full Version of Record to have gone through our new transparent peer review process. It is especially exciting that one of the authors is an Editor Mentee on our Editorial Board, and a co-author is the deputy Editor-in-Chief of Microbiology.
Our publishing portfolio supports and invests in the work of the Microbiology Society, publishing for the community and reinvesting the profits in supporting microbiology and microbiologists. There has never been a more important time to publish with, and for, our community."
The Microbiology Society journals will continue their journey to being fully Open Access in 2023 when Microbiology, the Microbiology Society's founding journal, will transition to fully Open Access.
Find out more about this transformation on our website.