May 2023 issue of Microbiology Today now available to read online
17 May 2023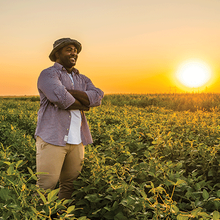 The latest edition of Microbiology Today is now available to read online. This issue, titled 'Industrial Microbiology' provides a comprehensive overview of latest research, developments and activities related to the industrial aspect of microbiology.


The first featured article, authored by Matt Streets from Rawwater Engineering, UK, sheds light on the pivotal role of microorganisms in the souring of oilfield reservoirs. With a detailed analysis of the souring process and the formation of corrosive substances, this article delves into the detrimental impact of hydrogen sulfide produced by sulfate-reducing prokaryotes on production facilities. Additionally, the article highlights effective methods to model and manage souring.
Drawing upon his extensive industry experience, Oliver Severn from Singer Instruments, UK, offers invaluable guidance on career advancement in the industrial microbiology field. Oliver's article provides a personal reflection on his own transition from academia to industry, sharing three key steps accompanied by practical advice and personal insights.
This issue also features a fascinating article on mycoprotein production, a widely recognised application of industrial microbiology. Authored by Jose Munoz and Jonathon Woods, both from Northumbria University, UK, the article examines the significance of comprehending how the human gut microbiota interacts with mycoprotein.
The Comment piece comes from Angel Li from Enough Foods, UK. Angel provides an overview of the impact of meat and dairy production on the climate crisis and how replacing this system with alternative proteins like mycoprotein can help mitigate it.
This issue also includes details on Society activities, including an update on the Early Career Microbiologists' Forum, Q&A's with Society journal Editors including Gavin Thomas, Tracy Palmer, Helina Marshall, and Lucy Weinert, a member Q&A with Touseef Houssain, and much more.
Watch the companion video below to learn more about some of alternative career opportunities within microbiology.
---
Image: iStock/PhotoDjo.