Members Laura Glendinning and Rod Dillon win Microbiology In Society Award 2020
16 June 2020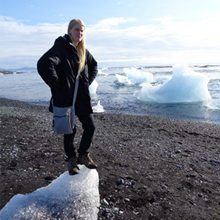 In celebration of our 75th anniversary, the Microbiology Society is delighted to announce two winners of this year's Microbiology in Society Award.
The awards will be made to Laura Glendinning (Roslin Institute, University of Edinburgh, UK) for her project titled 'Microbiology Toolkit – Pondering Pond Life', and to Rod Dillon (Lancaster University, UK) for his project titled 'Endosymbiotic Love Calendar'.
The Pondering Pond Life Microbiology Toolkit is aimed at pupils aged 9–13 years old and will allow them to investigate the links between nutrition and the growth of microbes from pond water. Boxed toolkits will be sent out to schools and will contain all the equipment and teaching resources needed to enable pupils to run their own microbiology investigations. The teaching resources will also be made freely available online.
Laura said of her award: "I am very honoured to receive the award and I am excited to see the interesting experiments that the pupils come up with! The main goal of this project is to show pupils that anyone can do science, that microbiology can be fun and can give them the opportunity not only to use their logic and reasoning skills, but also their creativity".
The Endosymbiotic Love Calendar is a collaborative project combining scientific experimentation, art-making, post-human ecology and queer approaches through a wall-mounted, printed novelty calendar. The calendar fashions together theatrical and comic characters from the team's collective deviant adventures in microbial cultures, to embody and enact a playful form of storytelling as we explore the physical, emotional and political relationships between humans, micro-organisms and pathogens. These multi-trophic relations span microbiology and body disciplines, ecology, public health, gender and sexuality – both human and microbial – biology and culture, institutional frameworks and kinship. The project objective is to playfully explore identity, performativity, and social justice, through a queer ecology that reimagines the human body from the perspective of microbes, our complex, dynamic and sensual companions and kin.
Rod and his team said of the award: "It's a great opportunity! We are delighted that the Society is interested in this playful approach and are investing in interdisciplinary work from a host of different perspectives! It's a very difficult time in the world, where one crisis has revealed the mass of multiple crises, but it's also a chance to engage with a powerful renewed public awareness of the microbial world and its influence on our lives".
The team hope that the project will play a role in making new contact zones, to engage with microbiological research and reveal some of the biopolitical implications of past and present events in the ongoing histories of micro and macro scales – from COVID-19 to the murder of George Floyd for example – and contribute to a wider understanding of the troubling, yet intimate relationships between the human, the non-human, and the inhumane. These unsettling aspects are woven through art, science, post-human and queer theories in the hope we form new alliances and perhaps rehearse new and old ways of working for this time, and in this world.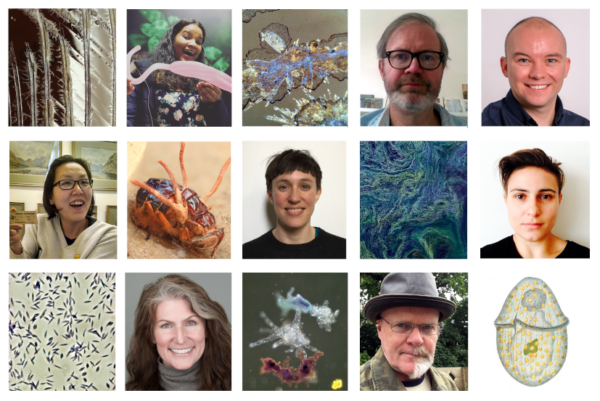 To find out more about the Microbiology in Society Award visit our Grants Page.
---
Image: Laura Glendinning.