Microbiology Society and Jisc agree two-year open access deal
16 October 2019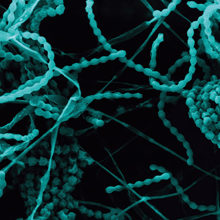 The Microbiology Society and Jisc are pleased to announce a two-year pilot transitional open access (OA) agreement. The 'Publish and Read' deal will allow researchers at participating institutions to publish an unlimited number of open-access articles, as well as access to the Society's full portfolio in return for a cost-neutral fixed fee.
Dr Peter Cotgreave, Chief Executive of the Microbiology Society said of the agreement with Jisc: "We are delighted to have forged this agreement with our first national consortium for the benefit of microbiology researchers in the UK. As a small publishing Society, we are keen to introduce models to promote new, innovative and country-wide OA publishing across our portfolio of journals".
The Microbiology Society is the first learned society publisher to strike a transitional deal through the Jisc consortium. Jisc provide education and research institutions with access to shared resources for educational use and Jisc Collections work with 180 universities across the UK.
Institutions which buy a Publish and Read package are offered:
Unlimited Open Access: any article published in Society journals where the corresponding author is from a Publish and Read institution will be Open Access by default.
Unlimited usage: any user associated with a Publish and Read institution can access the entire archive of Society content, back to 1947, for reading and for text and data mining.
Publish and Read will be across all the Society's six journals including Microbiology, Journal of General Virology, Journal of Medical Microbiology, Microbial Genomics, International Journal of Systematic and Evolutionary Microbiology and Access Microbiology from 2020.
---
Image: Dennis Kunkel Microscopy / Science Photo Library.