Microbiology Society events cancellation due to SARS-CoV-2
09 March 2020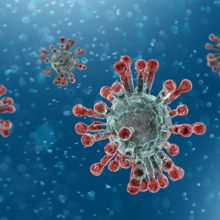 Due to the continued spread of SARS-CoV-2, the cause of COVID-19, the Council of the Microbiology Society, as Trustees of the Society, have taken the difficult decision to cancel this year's Annual Conference, due to take place from 30 March until 3 April 2020 in Edinburgh, UK. We will also postpone our Candida and Candidiasis Focused Meeting, due to take place from 19-23 April in Montreal, Canada.
This has been an incredibly hard decision – our meeting programme is at the very heart of what we do to develop, expand and strengthen the networks available to our members so that they can generate new knowledge about microbes and ensure that it is shared with other communities.
However, after carefully considering all the facts and scientific evidence available, we have decided the best option available to us is to limit travel. To hold a major scientific conference, involving more than 1,500 people from 48 countries around the world over five days, has implications for transmission of the infection and, in the best interests of everyone's welfare, we cannot proceed with these events.
We know how much our community, which the Society has been privileged to serve for 75 years, values the Annual Conference due to its unique role in bringing together and empowering communities that shape the future of microbiology. Our Focused Meetings are equally important in fostering communication between microbiologists. However, the health and wellbeing of our delegates, speakers, staff, exhibitors, contractors and local communities is at the heart of our decision to cancel these events.
We know this announcement will inconvenience many of our delegates and our plan to support you is as follows:
We will refund all registration fees.
Depending on your role in our events, we will be in contact with more detailed information.
We will release information about the remainder of 2020 events programme and our plans for 2021 as soon as we can.
We thank you for your understanding.
---
Image: Naeblys/iStock.