Microbiology Society survey: Parachute research
26 January 2022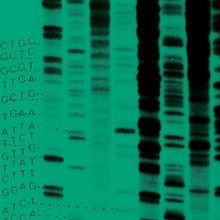 In October 2021, Microbial Genomics published an Editorial discussing parachute research and the barriers LMIC researchers face.
Parachute research (a.k.a. helicopter research) is a commonly used term describing the practice of researchers from the wealthy Global North conducting primary research within a host country, often a developing country, and subsequently publishing findings without adequate recognition, credit, or engagement of local researchers, staff and/or the supporting infrastructure.
The Microbiology Society has launched a survey to gain insights from the microbiological community with regards to parachute research and how the Microbiology Society can prevent the publication and dissemination of research employing these practices.
"We want to counteract parachute research in LMIC and indigenous communities and make our Society a welcoming and fair place for all. Whilst we make every effort to consider different researchers' situations, we believe one of the most important things we can do is to pass on the mic and listen to what the ones we are trying to support have to say. Please take this opportunity to give us your thoughts on how we can make the Society an inclusive and supporting environment for everyone."
Eva Heinz (Editor of Microbial Genomics)
The information gathered from this survey will inform the Microbiology Society's future activities.
Please follow the link below to participate.
Take the survey

Closing date: 27 February 2022