New appointments to the Microbiology Society Council
27 September 2019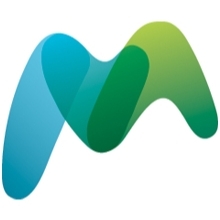 The Microbiology Society is delighted to announce three new appointments to its Council. The Council of the Society normally consists of up to 15 members. Council is responsible for governance of the Society.
From January 2020 the following members will take up their new roles.
Professor Mark Harris is appointed as General Secretary, taking over from Professor Maggie Smith from 1 January 2020. Mark is Professor of Virology at the University of Leeds.
Dr Chloe James is appointed Chair of the Communications Committee, taking over from Professor Nicola Stonehouse from 1 January 2020. Chloe is Senior Lecturer in Medical Microbiology at the University of Salford.
Dr Steve Smith is appointed Chair of SCC, taking over from Professor Mick Tuite from 1 January 2020. Steve is a molecular microbiologist and Associate Professor at Trinity College, Dublin.
We would like to thank all outgoing members of Council, Committees and Divisions for their service to the Society and microbiology community and warmly welcome all those who join us from January 2020.