New collaboration between the International Journal of Systematic and Evolutionary Microbiology and the World Data Center for Microorganisms
05 March 2019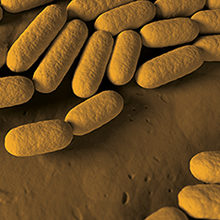 The International Journal of Systematic and Evolutionary Microbiology is excited to announce a new collaboration with the World Data Center for Microorganisms (WDCM), an information resource and data centre for microbes.
International Journal of Systematic and Evolutionary Microbiology (IJSEM) is the leading forum for the publication of novel microbial taxa and the ICSP's official journal of record for prokaryotic names. In the past, phenotypic data was highly important in proposing new taxa; however, today genetics is key. Following the publication of Chun et al. 2018, IJSEM introduced the requirement for genome sequence data to be included with taxonomic descriptions.
Martha Trujillo, Editor-in-Chief of IJSEM, has been in discussion with the WDCM who are initiating the Global Catalogue of Microorganisms 10K type strain sequencing project. This would provide a route for authors who are not able to afford to do genome sequencing to have their strains sequenced for free. WDCM would cover the costs for sequencing services and publish the raw data and analysis results online for free access.
Authors who use this service will still be required to have their sequence data deposited in NCBI, EMBL-EBI or DDBJ, and be available at International Nucleotide Sequence Database Collaboration (INSDC) to ensure both the longevity of the data and to make sure that it is freely accessible.
For more information please see the IJSEM article.