New survey: the impact of COVID-19 on early career researchers
25 March 2021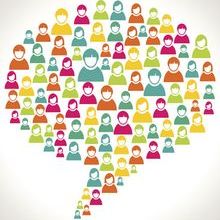 The Microbiology Society has launched a new survey to find out more about the impact of COVID-19 on early career researchers.
This survey is aimed at early career researchers and is intended to gather information about how the COVID-19 pandemic has impacted the careers of those who consider themselves early career researchers. Researchers ranging from PhD to postdoctoral researcher level are encouraged to participate in this survey.

Your input will be invaluable and will help to inform a position statement on the effect of the current climate on the career progression of early-career researchers and the Microbiology Society's broader professional development and policy work.
The survey can be accessed below.
Take the survey

Closing date: Friday 30 April 2021

Please contact [email protected] if you have any questions.
---
Image: iStock/cienpies.