Nominations to our Council, Committees and Divisions now open!
22 March 2021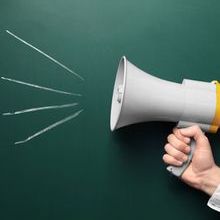 We need your support – we welcome nominations from our membership for roles on the Society's Council, Committees, and Divisions.
Positions available through our Elections include places on Council, which has an essential role in leading the work of the Microbiology Society.
There are also places available on our Committees, which have an important role in shaping our work, by making informed decisions on the activities we undertake to build communities and networks, ensure the impact and influence of our members, and strengthen our sustainability in terms of people and finances.
Our Divisions are also looking for new representatives from our membership – Division members play a crucial role in designing the scientific content for the Society's popular conference and events programme.
Working with us as a Council member, a Committee member or on a Division can bring huge benefits to your career and professional development. From exposing you to a wider range of views to giving you the opportunity to contribute to the shape of some of the Society's activities and programmes, our Council, Committees and Divisions are made up of members who are invested in contributing to the microbiology community.
Your support is essential in helping us achieve our principal goal to develop, expand and strengthen the networks available to our members; so that they can generate new knowledge about microbes and ensure that research and information is shared amongst the microbiological community worldwide.
Members can self-nominate or are welcome to nominate any member, for any position and nomination forms must be submitted no later than Tuesday 4 May 2021.
Election information can be located on the Elections page and completed nominations form should be sent to [email protected]
If you have any questions about the nomination and election process do contact us at [email protected]
---
Image: belchonock/iStock.