One week left to register for the Microbial Cycling of Volatile Organic Compounds: Biogeochemistry to Biotechnology Focused Meeting
09 May 2022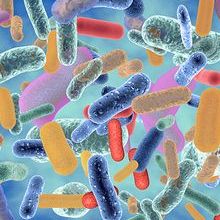 The registration deadline for Microbial Cycling of Volatile Organic Compounds: Biogeochemistry to Biotechnology is 16 May 2022.
Our first Focused Meeting of 2022 will be taking place in person on 25—26 May 2022 at the John Innes Centre, Norwich. Register online now to ensure you don't miss out on the chance to attend.
Register now

Members get heavily subsidised registration fees for our Focused Meetings and other Society events. Join now to enjoy these discounts and many other opportunities that are designed for microbiologists at all stages of their careers.
The programme is filled with a range of talks addressing recent advances in the field of Biogenic Volatile Organic Compound (BVOC) microbiology, such as their roles in global biogeochemical cycles, the discovery of new degradation pathways and more.
Find out more about the event via the event page.
Updates on the Microbial Cycling of Volatile Organic Compounds meeting can also be found on Twitter using the hashtag #VOCmicrobes22
---
Image: iStock/Jung .