Opportunity to attend and run activities at AMR education conference in London
18 December 2018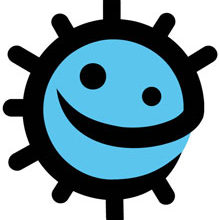 e-Bug, operated by Public Health England, is a free educational programme that teaches children and young people about infection control, hygiene and antibiotics. 2019 marks e-Bug's tenth anniversary and Public Health England has organised a two-day meeting on 17-18 January to showcase current work on e-Bug and highlight novel and innovative projects and research on AMR education.
The meeting will include talks, an interactive microbiology marketplace and case studies from e-Bug partners and stakeholders involved in AMR education. It will also provide a platform for participants to share knowledge, network and demonstrate their work on e-Bug and antimicrobial resistance through oral and poster presentations.
Members of the Microbiology Society can benefit from a 50% discount when registering to attend the event. There are also opportunities for members who are interested in getting more involved with the celebrations to share microbiology activities in the microbiology marketplace.
Please log into Mi Society to register for the event at the discounted rate. If you are interested in exhibiting in the marketplace, please contact [email protected]
---
Image: e-Bug.