Over 250 institutions onboard for Publish and Read
16 December 2021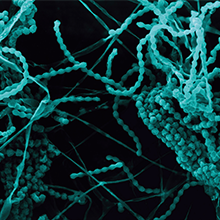 As we head into 2022, the Society is celebrating the ongoing expansion of its Publish and Read model, now facilitating Open Access (OA) for more researchers than ever. With 132 new sign-ups for 2022 so far (listed below), the Society is proud to have surpassed 250 participants in its Publish and Read model, serving a range of institutions in 18 countries across 5 continental regions.
The Society's OA business model, created in collaboration with other membership organisations in the Society Publishers' Coalition, enables libraries to repurpose subscription spend and simplify administration for OA publishing.
Affiliated researchers are entitled to uncapped, fee-free OA publishing, including in our fully OA titles, and access to all content on the platform.
The model continues to go from strength to strength, onboarding individual institutions as well as national consortia, including the UK (JISC), Australia (CAUL) and Canada (COPPUL, BCI, CAUL-CBUA, OCUL). The Society is actively seeking to continue expanding the reach of this transformative agreement as a key tool in its journey to a sustainable OA future.
Check the full list of eligible institutions or fill out our library recommendation form.