Prize Lecture Winners 2021
19 November 2020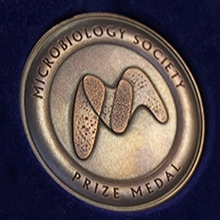 The Microbiology Society is delighted to announce the winners of our 2021 Prizes, which will be awarded at our digital Annual Conference 2021, to be held from 26 April–30 April. The winners will also present their lectures as part of Annual Conference Online 2021.

The Microbiology Society's Prizes recognise excellence and are awarded to those making significant contributions in the field of microbiology, based on nominations received from the membership.
Prize Medal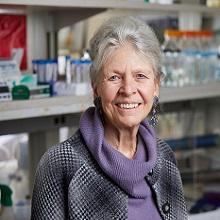 Joan Steitz is Sterling Professor of Molecular Biophysics and Biochemistry Investigator at the Howard Hughes Medical Institute, a member of the American Academy of Arts and Sciences, American Philosophical Society, National Academy of Sciences, and Institute of Medicine. She earned her BS in Chemistry from Antioch College in 1963. Significant findings from her work emerged as early as 1967, when her Harvard PhD thesis with Jim Watson examined the test tube assembly of a ribonucleic acid (RNA) bacteriophage (antibacterial virus) known as R17.
She spent the next three years in postdoctoral studies at the Medical Research Council Laboratory of Molecular Biology in Cambridge, England, where she used early methods for determining the biochemical sequence of RNA to study how ribosomes know where to initiate protein synthesis on bacterial mRNAs. In 1970, she was appointed assistant professor of Molecular Biophysics and Biochemistry at Yale, becoming full professor in 1978. At Yale, she established a laboratory dedicated to the study of RNA structure and function. In 1979, Joan Steitz and her colleagues described a group of cellular particles called small nuclear ribonucleoproteins (snRNPs), a breakthrough in understanding how RNA is spliced. Subsequently, her laboratory has defined the structures and functions of other noncoding RNPs, such as those that guide the modification of ribosomal RNAs, microRNAs and several produced by transforming herpesviruses.
Her many honours include the US Steel Foundation Award in Molecular Biology (1982); National Medal of Science (1986); FASEB Excellence in Science Award (2003); RNA Society Lifetime Achievement Award (2004); Gairdner Foundation International Award (2006); Albany Medical Center Prize in Medicine and Biomedical Research (2008) [shared with Elizabeth Blackburn]; Pearl Meister Greengard Prize (2012); La Grande médaille 2013 de l'Académie des sciences, Institut de France; Foreign Member of the Royal Society of London (2014); Herbert Tabor Award, American Society of Biochemistry and Molecular Biology (2015); Biopolymers Murray Goodman Memorial Prize, American Chemical Society (2015); William Clyde DeVane Award for Teaching Excellence, Yale University (2016); Jonathan Kraft Prize for Excellence in Cancer Research (2016); ASCB Inaugural Fellow (2016); and Lasker~Koshland Special Achievement Award in Medical Science, the Albert and Mary Lasker Foundation (2018). Joan Steitz has been awarded 19 honorary degrees.
She said of the award: "I was surprised and am extremely honoured to be the recipient of this prize from the Microbiology Society. Britain and British science have occupied a special spot in my heart ever since I was a postdoctoral researcher at the Laboratory for Molecular Biology in Cambridge in 1967–70. So much of my subsequent life and science were shaped by my experiences there. In Cambridge, I was privileged to have known and interacted with many of the giants in the early days of molecular biology. Perhaps it is not surprising that I have spent my career trying to emulate them, both as scientists and as people. I am very grateful. Thank you so very much."
The Prize Medal is awarded to an outstanding microbiologist who is a global leader in their field and whose work has had a far-reaching impact beyond the discipline of microbiology. The recipient is awarded an engraved medal and £1,000 at the Society's Annual Conference.
Marjory Stephenson Prize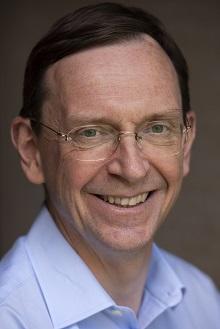 Martin Maiden has more than thirty years of experience in the NHS and academia, translating high-quality basic science into practical public health benefits, especially in bacterial vaccines, vaccination, and food safety. This has included leading/participating in large national and international studies to understand the impact of vaccines and the development of widely-adopted approaches and bioinformatics platforms for exploiting sequence-based and genomic approaches. He also has more than fifteen years' experience as an undergraduate and graduate educator and in advanced training for health professionals and capacity building, especially in Europe and Africa.
He said of the award: "Having been associated with the Society since my undergraduate days, some 40 years ago, this recognition of my work could not mean more to me. Throughout my career, I have been very fortunate to work closely with inspiring microbiologists from around the world and this is a wonderful opportunity to thank my many colleagues and collaborators. I have strived to apply the highest-quality science to alleviating the impact of infectious diseases, while combining research with education at all levels. The need for the synthesis of these activities as great as ever and I shall do my utmost to use the award as a platform to further this goal."
The Marjory Stephenson Prize is named after Society founding member and former President Marjory Stephenson (1947–1948). The Prize is awarded to an individual who has made exceptional contributions to the discipline of microbiology. The recipient is awarded £1,000.
Fleming Prize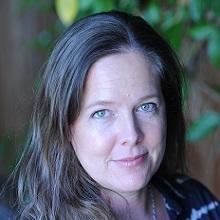 Britt Koskella is an Associate Professor in Integrative Biology at the University of California, Berkeley. Her work explores the importance of the bacteria and viruses making up the microbiome in shaping plant health, ecology, and evolution. She received her BA from the University of Virginia in 2001 and her PhD from Indiana University in 2008, and subsequently held postdoctoral and independent research fellowships in both the US (funded by the NSF) and UK (funded by NERC) at Oxford University and the University of Exeter. Her work is focused on understanding how bacteriophage viruses shape bacterial evolution, microbiome diversity, and ultimately the health of host organisms. She combines laboratory experimental evolution with studies of natural diversity to determine when and how phages impact microbial diversity, focusing primarily on the plant phyllosphere (above ground). More recently she has been exploring both how and why the microbiome associated with plants shapes pathogen establishment and disease progression, and has demonstrated that plant microbiomes can be selected upon to be better adapted to their hosts. Her studies have focused on long-lived trees as well as short-lived and agriculturally relevant systems, and have cemented both the important role of phyllosphere microbiomes in plant health and the need to include bacteria-phage interactions as we move towards predicting microbiome complexity and stability. Her work has also highlighted key open questions in the field that must be addressed in order to translate experimental findings into application, for example to improve agricultural sustainability.
She said of the award: "I am truly thrilled and thankful for this nomination and prize, which highlights to me that microbiology is a field which embraces inter-disciplinary exploration and testing of ideas based in theory that can be applied across systems from the lab to natural communities. The prize reflects the creativity, enthusiasm, and hard work of my wonderful lab group and collaborators, with whom I continually feel very lucky to work. I am also grateful to the Society for being a hub for research that crosses boundaries of plant and animal research, brings together ecology, evolution, and molecular biology, and emphasises that microbial organisms are the engines of biodiversity on earth."
The Fleming Prize is named after Sir Alexander Fleming, founder and first President (1945–1947) of the Microbiology Society, then named the Society for General Microbiology, and is awarded to an early career researcher who has achieved an outstanding research record. The recipient is awarded £1,000.
Peter Wildy Prize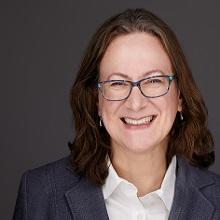 Elisabeth Bik received her PhD in Microbiology at Utrecht University in The Netherlands for her work on epidemic Vibrio cholerae strains. She worked four years at the St Antonius Hospital in Nieuwegein on the molecular identification and typing of pathogenic bacteria. She moved to the United States in 2001, where she worked 15 years at the School of Medicine at Stanford on the microbiome of humans and marine mammals. In May 2014, she founded the Microbiome Digest blog, an almost daily compilation of scientific papers in the microbiome field. From 2016–2019, she worked at two microbiome start-up companies, uBiome and Astarte Medical. In March 2019, she left her job to become a science integrity volunteer and occasional consultant. She can often be found discussing science papers on Twitter at @MicrobiomDigest.
She said of the award: "What a delightful honour to receive this year's Peter Wildy Prize. Six years ago, I began circulating a little daily email to members of the Stanford lab I then worked in. So much microbiology research gets published every day that I figured I could help bring it all together for everyone. Things took off rather quickly. The Microbiome Digest Twitter account now has almost 80,000 followers, and its daily digests are put together by a team of 40 amazing volunteers. My sincere thanks to the Microbiology Society for this awesome award, recognizing the power of social media in science communication. I'm delighted to accept it on behalf of myself, our epic volunteers, and of course our loyal army of Twitter followers."

The Peter Wildy Prize is named after distinguished virologist and much-loved teacher Peter Wildy, who was President of the Society from 1978 to 1981 and is awarded for outstanding contributions to microbiology education or the communication of microbiology to the public. The recipient is awarded £1,000.
Unilever Colworth Prize
Azra Ghani FMedSci is an infectious disease epidemiologist in the Medical Research Council Centre for Global Infectious Disease Analysis at Imperial College London where she heads the malaria modelling research group. Her group's research takes a biological approach to constructing models to better understand the transmission dynamics of malaria both within the human and vector hosts and between hosts. From a public health perspective, the models are used to inform policies on how, where and when to implement different interventions against malaria to aid local elimination, and eventual eradication, of the parasite. Much of this work is collaborative with a wide range of public health agencies.
Azra Ghani obtained an MA in mathematics from the University of Cambridge, a Masters in Operational Research from the University of Southampton and a PhD from Imperial College London. She has previously held Wellcome Trust and Royal Society fellowships at the University of Oxford and Imperial College respectively and from 2004–2007 was a Reader in infectious disease modelling at the London School of Hygiene & Tropical Medicine. Over the past 20 years she has worked on a wide range of infectious diseases, including BSE and variant CJD, sexually transmitted infections including HIV, SARs and influenza. During 2020 she has been actively involved in supporting the public health response to the COVID-19 pandemic. Throughout she has advised the UK government and numerous international agencies on the scale of outbreaks and impact of interventions. She is currently a member of the WHO Malaria Policy Advisory Committee. She also acts a policy advisor and member of the board of trustees for the international charity Malaria No More UK. She was elected a Fellow of the Academy of Medical Sciences in 2017 and awarded the Chalmers Medal by the Royal Society of Tropical Medicine and Hygiene in 2017.
She said of the award: "I am delighted to receive this award from the Microbiology Society. Particular thanks go to all the former and current staff and students with whom I have had the pleasure of working and who have managed to juggle the underpinning science alongside the translation of our work into policy-relevant outputs – not least during the current COVID-19 pandemic. I am also grateful to colleagues in the international malaria community in academia, industry and public health agencies for their continued engagement, support and enthusiasm as we work together to end malaria."
The Prize, sponsored by Unilever Safety & Environmental Assurance Centre (SEAC), is awarded annually to an individual who has demonstrated outstanding contribution to translational microbiology. The recipient is awarded £1,000.
Nominations open
Nominations for the 2022 Prize Lectures and the 2023 Prize Medal are now open. To find out how to nominate visit the Prizes section of the website for information.
Opportunity for early career microbiologists
Would you like to contact one of the Prize Lecture Winners and ask them about their work? We are looking for members of the ECM Forum to interview the Prize Winners and write a Prize Winner Q and A to be published on the Society's website. Please contact us at [email protected] by no later than 16 December if you would like to take up this professional development opportunity.