Prize Lecture Winners 2022
15 December 2021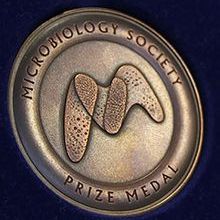 The Microbiology Society is pleased to announce the winners of our 2022 Prizes, which will be awarded at our Annual Conference 2022, to be held in Belfast from 4–7 April. The winners will also present their lectures as part of Annual Conference 2022.
The Microbiology Society's Prizes recognise excellence and are awarded to those making significant contributions in the field of microbiology, based on nominations received from the membership.
Prize Medal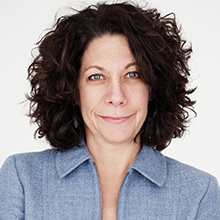 Bonnie Bassler is a member of the National Academy of Sciences, National Academy of Medicine, and the American Academy of Arts and Sciences. She is a Howard Hughes Medical Institute Investigator and the Squibb Professor and Chair of the Department of Molecular Biology at Princeton University. Bassler received a B.S. in Biochemistry from the University of California at Davis, and a PhD in Biochemistry from the Johns Hopkins University. She performed postdoctoral work in Genetics at the Agouron Institute, and she joined the Princeton faculty in 1994.
Bonnie Bassler has spent her career investigating how bacteria talk to each other and orchestrate collective behaviours. This process, called quorum sensing, relies on the production, detection, and response to extracellular signal molecules. Quorum sensing allows bacteria to coordinate their activities, and as groups, accomplish tasks that would be unproductive if a single bacterium undertook them alone. Quorum-sensing-controlled behaviours include bioluminescence, virulence factor production, biofilm formation, and the exchange of DNA. Two scientific giants and heroes of Bonnie's came before her and they launched her field: Woody Hastings discovered chemical communication in bioluminescent bacteria in the 1970s and Michael Silverman discovered and characterised the first genes required for collective control of bioluminescence in the 1980s. Bonnie, fascinated by this obscure phenomenon, went to Silverman's lab for postdoctoral training. As a postdoc, Bonnie made the startling discovery that bacteria, in fact, use multiple chemical signals to communicate. Over her career, Bonnie has discovered, identified, and characterised the molecules bacteria use to "talk", the machinery used to detect the molecules, and the genes specifying bacterial collective behaviours. She showed that collective behaviour is the norm in the bacterial world. For a few highlights, Bonnie made the surprising discovery that bacteria communicate across species boundaries. Bonnie fleshed out the bacterial lexicon by demonstrating that bacteria use specific chemical "words" to detect self (intra-species communication), related family members (intra-genera communication), others (inter-species communication), and non-bacteria (inter-domain communication). In every case, the chemical entities Bonnie discovered were brand new molecules to mankind. In recent work, Bonnie's team discovered that eukaryotes participate in quorum-sensing-mediated conversations. Bonnie and her lab also showed that the information encoded in quorum-sensing signal molecules can be hijacked by viruses that infect and kill quorum-sensing bacteria. Finally, Bonnie and her team have invented quorum-sensing interference strategies for development into new medicines. Thus, Bonnie and her team have demonstrated that interactions across all domains of life – eukaryotic, bacterial, and viral – depend on quorum sensing. Her research from the past 25 years provides a completely new way to think about microbes and, moreover, how to combat them.
Bonnie has received many awards and honours. As some examples, she was awarded a MacArthur Foundation Fellowship, American Society for Microbiology's Eli Lilly Investigator Award, Wiley Prize in Biomedical Science, National Academies' Richard Lounsbery Award, UNESCO-L'Oreal Woman in Science for North America, Shaw Prize in Life Sciences and Medicine, Ricketts Award, Pearl Meister Greengard Prize, FASEB Excellence in Science Award, Max Planck Research Award of the Alexander von Humboldt Foundation, Dickson Prize in Medicine, Ernst Schering Prize, Gruber Prize in Genetics, Genetics Society of America Medal, and the Paul Ehrlich and Ludwig Darmstaedter Prize. Bonnie has been elected to the Royal Society, American Philosophical Society, American Academy of Microbiology, American Association for the Advancement of Science, EMBO, and ASCB. Bonnie has performed significant national and international service. Three examples are: Bonnie was the President of the American Society for Microbiology in 2010-2011. She chaired the American Academy of Microbiology Board of Governors from 2011-2014. She was a member of the National Science Board for six years and was nominated to that position by President Barack Obama. The Board oversees NSF International and prioritises the nation's research and educational activities in science, math, and engineering.
She said of the award: "I am surprised, delighted, and honoured to receive the Microbiology Society Prize Medal. I am grateful to and proud of the many scientists who have come through my lab to go on this scientific adventure with me! It has been a privilege and thrilling to work with the team as they try to change the perception of bacteria from being thought of as asocial loners to being considered sophisticated interacting organisms that, by acting as collectives, can have a profound influence on nature, health, and disease. The Microbiology Society Prize Medal is a spectacular recognition of my lab team's creativity, tenacity, and belief that bacteria still house many important mysteries and so they are worthy of us devoting our professional lives to exploring them."
The Prize Medal is awarded to an outstanding microbiologist who is a global leader in their field and whose work has had a far-reaching impact beyond the discipline of microbiology. The recipient is awarded an engraved medal and £1,000 at the Society's Annual Conference.
Marjory Stephenson Prize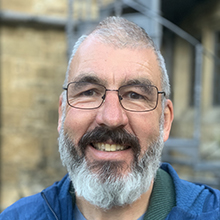 Professor Geoffrey Michael Gadd is a geomicrobiologist and mycologist with over 45 years of direct research experience of metal-mineral-microbe interactions and their relevance to environmental processes and biotechnology. He has made particularly notable contributions relating to fungal metal-mineral transformations through multidisciplinary research at the interface of microbiology, mineralogy and geochemistry, and the establishment of "geomycology" as a recognised research area. The research has furthered understanding of metal and radionuclide accumulation, detoxification and tolerance, mineral transformations and biomineralization, and their significance for biodeterioration, bioremediation and element biorecovery.
He said of the award: "This is a great honour from the society I joined about 45 years ago with little idea that one day someone would think that I have made a contribution to microbiology! Of course, any contribution made has been achieved through the excellent members of my research team, and collaborations with many lifelong friends in the UK and internationally. I am delighted that our research on fungi, metals and minerals has been recognised in this way."
The Marjory Stephenson Prize is named after Society founding member and former President Marjory Stephenson (1947–1948). The Prize is awarded to an individual who has made exceptional contributions to the discipline of microbiology. The recipient is awarded £1,000.
Fleming Prize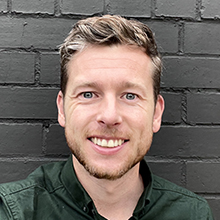 Dr Christopher Stewart is a Wellcome Trust Sir Henry Dale Research Fellow and 2021 Lister Institute Prize Fellow at Newcastle University. His work seeks to understand host-microbial interaction in early life. He gained his PhD in Microbial Ecology at Northumbria University and remained there for two years as a post-doc, researching the role of the gut microbiome in preterm infant health and disease. He then spent three years as a post-doc at Baylor College of Medicine, Houston Texas, where he broadened his molecular microbiology work and also supported work to engineer a novel model for studying microbial-host interaction at the epithelial surface. In 2018 he moved to Newcastle University to form his own group focused on combining classical microbiology, multi-omic analysis of clinical samples, and mechanistic investigation using the organoid-bacterial co-culture model. His work has wide implications for better understanding diet-microbe-host interaction, with potential to develop novel disease biomarkers and targeted therapeutic interventions to promote health in preterm infants and beyond.
He said of the award: "I have sat in the audience at many a Microbiology Society conference in awe of the Fleming Prize lecture presentations. To find out I have been awarded the Fleming Prize for 2022 is really quite mind-blowing, but I could not be more thrilled and thankful. The award is testament to the many inspiring researchers around the world with whom I have been fortunate to work with. While there are too many to name, I want to pay particular tribute to Professor Stephen Cummings, who had seen a scientist in me long before I did, and to Dr Janet Berrington and Professor Nick Embleton for their unwavering support over the past decade. I am also grateful to my research group, who have truly bought into my passion for microbiology and continue to drive the research to new heights.
The upcoming Microbiology Society conference in Belfast will be my first in-person meeting for over two years and I cannot wait to feel the buzz and to chat all things microbiology with new friends and old!"
The Fleming Prize is named after Sir Alexander Fleming, founder and first President (1945–1947) of the Microbiology Society, then named the Society for General Microbiology, and is awarded to an early career researcher who has achieved an outstanding research record. The recipient is awarded £1,000.
Peter Wildy Prize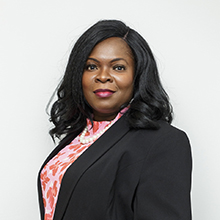 Dr Diane Ashiru-Oredope is the Lead Pharmacist for Antimicrobial Resistance (AMR) and Healthcare-Associated Infections, UK Health Security Agency, and the Global AMR Lead for the Commonwealth Pharmacists Association. An antimicrobial pharmacist by background, she has led and significantly contributed to several multi-country and international projects, workshops, and training events on tackling AMR – including assessing knowledge, attitudes, and behaviours of healthcare workers. She is also an outspoken advocate for antimicrobial stewardship and has made substantial contributions in this field.
In September 2014, she conceived, developed, and continues to lead the global Antibiotic Guardian campaign (#AntibioticGuardian) which is underpinned by behavioural science. So far more than 145,000 pledges have been made on the Antibiotic Guardian website by >120,000 individuals in more than 180 countries worldwide. Under the umbrella of the Antibiotic Guardian brand, Diane leads a range of education and engagement activities for healthcare professionals, health students and the public, including the national One Health Healthcare Students AMR conference, the Antibiotic Guardian Shared Learning & Awards event and the Antibiotic Guardian Schools Ambassadors Scheme.
Within her role as Global AMR Lead, she is technical programme lead for the Commonwealth Partnerships for Antimicrobial Stewardship (CwPAMS), a UK partnerships intervention funded by the UK aid Fleming Fund to support tackling AMR through antimicrobial stewardship interventions in eight African countries.
In 2016, Diane gained recognition as a Royal Pharmaceutical Society of Great Britain Faculty Fellow (FFRPS) and was appointed a Fellow of the Society (FRPharmS) in February 2017. She has been nominated for and delivered, TEDx talks at TEDxNHS and TEDxLondonBusinessSchool.
Diane firmly believes that everyone has a role in tackling antimicrobial resistance and encourages all to visit the Antibiotic Guardian website to find out more.
Diane is currently leading an evidence review on pharmaceutical public health on behalf of the four UK Chief Pharmaceutical Officers. She is also passionate about supporting and mentoring future pharmacists and in 2018 founded a free mentoring/support group for trainee pharmacists.
She said of the award: "I am honoured, delighted and proud, especially as a pharmacist, to be nominated for and awarded the 2022 Peter Wildy Prize.
Tackling antimicrobial resistance became more than a 'day job' in 2013, when, while sitting at home with my children, the tragic story of Addie Rerecich[1] unfolded in a documentary we were watching. A previously fit and healthy 11-year-old girl who suffered an infected scratch resistant to treatment had a stroke, lost vision in one eye, endured a double lung transplant and spent years in a wheelchair. As a mother of two young children, this brought home the devastating impact that AMR can have on people's lives and families.
Deeply moved by this story, I felt an overwhelming responsibility as a pharmacist to do more to increase awareness and engagement in tackling AMR, in both the public and among healthcare professionals. From a base of no funding, in 2014, I conceived, developed (and continue to lead) the Antibiotic Guardian campaign. Seven years since its inception, I am honoured that more than 120,000 individuals from 180 countries have registered their personal commitment to tackle antimicrobial resistance. The success of the Antibiotic Guardian campaign would not have been possible without the unyielding support from colleagues both within and outside of my core organisation, Public Health England (now the UK Health Security Agency) and I am grateful for collaborations with organisations worldwide, especially BSAC, Health Education England, Africa CDC, and WHO Europe.
I accept the award on behalf of everyone who has actively contributed to the Antibiotic Guardian campaign and its multiple linked activities, including the national One Health Healthcare Students AMR conference, the Antibiotic Guardian Shared Learning & Awards event, and the Antibiotic Guardian Schools Ambassadors Scheme, and more."
The Peter Wildy Prize is named after distinguished virologist and much-loved teacher Peter Wildy, who was President of the Society from 1978 to 1981 and is awarded for outstanding contributions to microbiology education or the communication of microbiology to the public. The recipient is awarded £1,000.
[1] The original documentary on the IDSA website is no longer there, but this documentary includes several parts of what I watched then.
Unilever Colworth Prize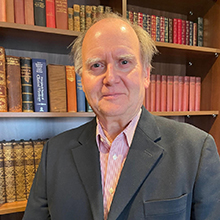 Paul Griffiths is Emeritus Professor of Virology at University College, London where his research concerns cytomegalovirus infection. He helped to define the natural history and pathogenesis of this infection using quantitative measures of viral load that are now accepted by regulators to be sufficiently robust to be used as endpoints in randomised controlled trials. He has used this information to design randomised controlled trials of prototype vaccines and derived correlates of immune protection from the results. For the UK Department of Health, he has been a member of the Joint Committee on Vaccination and Immunisation and currently chairs the National Certification Committee for Polio Eradication, the UK National Certification Committee for Measles and Rubella and the proposed UK National Authority for Containment of Polioviruses. He is also Editor-In-Chief of Reviews in Medical Virology.
Paul trained at St Bartholomew's Hospital Medical College in London and in the Department of Pediatrics, Birmingham, Alabama, USA as a National Institutes of Health Fogarty International Scholar (1980-81). He received a BSc (Hons) in Biochemistry from London University in 1974, MBBS from London University in 1977, MD from London University in 1982, Membership of the Royal College of Pathologists in 1985, a DSc (Med) from London University in 1995 and Fellowship of the Royal College of Pathologists in 1996. His honours include London University William Julius Mickle Fellowship (1991); British Society for Antimicrobial Chemotherapy Garrod Medal (2001); Fellowship in American Academy of Microbiology (2003); National Institutes of Health Richard Clemens Memorial Lecture (2007); University of Alabama Charles Alford Memorial Lecture (2016); The International Society for Antiviral Research Elion Award (2018); British Infection Association J D Williams Memorial Lecture (2019).
He said of the award: "I am delighted to have been given this award which I accept on behalf of all the people who have worked in my laboratory. Together, we have striven to apply high-quality science to an important medical problem which is now beginning to be controlled as a result."
The Prize, sponsored by Unilever's Safety and Environmental Assurance Centre (SEAC), is awarded annually to an individual who has demonstrated an outstanding contribution to translational microbiology. The recipient is awarded £1,000.
"Unilever's Safety and Environment Assurance Centre sponsor this prize as we recognise the importance of applying new microbiological research to improve human wellbeing. We congratulate Professor Griffiths on receiving the prize for his research into human cytomegalovirus infection and the host's immune response. This will benefit transplant patients and contribute to the health of the wider community, as the full spectrum of diseases associated with this virus are revealed."
Nominations for the 2023 Prize Lectures and the 2024 Prize Medal will open in early 2022. To find out more about the nomination process visit the Prizes section of the website.
Opportunity for early career microbiologists
Would you like to contact one of the Prize Lecture Winners and ask them about their work? We are looking for members of the ECM Forum to interview the Prize Winners and write a Prize Winner Q&A to be published on the Society's website. Please contact us at [email protected] by no later than 10 January 2022 if you would like to take up this professional development opportunity.