Prize Winners 2024
02 November 2023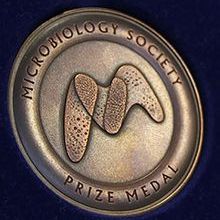 The Microbiology Society is pleased to announce the winners of our 2024 Prizes, which will be awarded at our Annual Conference 2024 in Edinburgh from 8-11 April, where the winners will present their Prize Lectures.

The Microbiology Society's Prizes recognise excellence and are awarded to those making significant contributions in the field of microbiology, based on nominations received from the membership. Winners are selected for their work to advance understanding of microbiology and champion the contribution made by microbiology, our members and their work in addressing global challenges.

Prize Medal 2024: Professor David Holden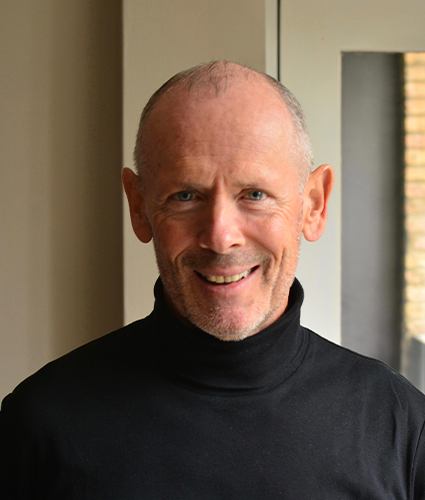 Professor David Holden gained his BSc from Durham University, UK and PhD from University College London, UK. He carried out postdoctoral research in Canada, the USA and at the MRC National Institute for Medical Research, UK . He started his own research group as a Lecturer at the Royal Postgraduate Medical School, UK in 1990. In 1995, he became Professor of Molecular Microbiology and was Director of the MRC Centre for Molecular Bacteriology and Infection at Imperial College London, UK between 2012-2019. In 2016, he was appointed as the first Regius Professor of Infectious Disease in the UK, conferred to Imperial College London, UK as part of the Queen's 90th birthday celebrations.
Professor Holden is best known for inventing signature-tagged mutagenesis (STM, barcoding) for identification of mutants with altered growth in mixed populations. This technique represents the conceptual basis of most pooled, genome-wide mutant screens that are used today. STM and its derivatives have been applied to numerous bacterial and fungal pathogens, parasites, yeast and mammalian cells, where it is usually combined with CRISPR-mediated mutagenesis. Collectively, these studies have identified many thousands of interesting mutants, large numbers of which have been followed up to provide mechanistic insights into different biological processes. Holden's group used STM to discover the Salmonella SPI-2-encoded injectisome, which translocates many different bacterial effector proteins across the Salmonella-containing vacuole into infected host cells. Subsequently, his group discovered how effector translocation is coordinated with injectisome assembly. More recently, the group has characterized the biochemical and physiological functions of several effectors - these enable bacterial growth inside mammalian cells, while suppressing both innate and adaptive immune responses.
In 1997, Professor Holden co-founded the vaccine company Microscience, acquired in 2005 by Emergent Biosolutions. He is an EMBO Member and a Fellow of the Royal Society, the European Academy of Microbiology, the American Academy of Microbiology and the Academy of Medical Sciences.
Commenting on receiving the Microbiology Society Prize Medal 2024, Professor Holden said:
"From the very start of my independent career, I have had the great good fortune to work with a succession of exceptionally talented and motivated people. The award of this Prize Medal is as much a reflection of their work as it is mine. My first presentation as a PhD student was at a Microbiology Society meeting, possibly in 1981, so my connection with the Society goes back a long way! It's a huge honour for me to receive the Medal and I am very grateful."
The Prize Medal is awarded to an outstanding microbiologist who is a global leader in their field and whose work has had a far-reaching impact beyond the discipline of microbiology. The recipient is awarded an engraved medal and £1,000 at the Society's Annual Conference.
Marjory Stephenson Prize 2024: Professor Maggie Smith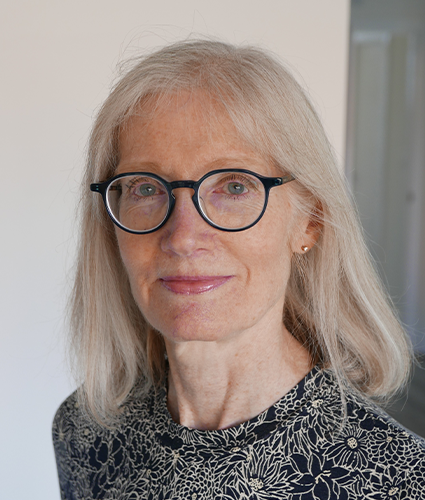 Professor Maggie Smith is Emeritus Professor in the Department of Biology at the University of York, UK.
She studied at the University of Leeds, UK and then University of Bristol, UK, working with Professor Ian Chopra on how an antibiotic, tetracycline, gets across E. coli membranes to target the ribosomes. Returning to the University of Leeds, UK as a post-doc, she changed fields to work on gene regulation in Bacillus subtilis with Professor Simon Baumberg. She then had the opportunity to learn how to work with Streptomyces spp. via a post-doc at the University of Glasgow, UK. She joined Professor Iain Hunter's laboratory, where he generously gave her freedom to conduct independent research. She knew from tangential exposure to research with Streptomyces at both Bristol and Leeds that these bacteria were difficult to work with. Professor Smith's problem was to find a research niche in a challenging organism. She was keen to continue with gene regulation, and decided to study regulatory processes in a Streptomyces bacteriophage, notably the temperate phage, fC31. Her first project, on the phage repressor, was meant to be a stopgap until she had learned enough about Streptomyces to work on the main thrust of research in organisms of this genus, i.e. antibiotic biosynthesis. Thirty years later, she was still studying interactions between fC31 and its Streptomyces hosts.
After Glasgow, Professor Smith had a lectureship at the University of Stirling, UK and then University of Nottingham, UK, where she was promoted to Professor. After Nottingham, she moved to the University of Aberdeen, UK and then University of York, UK, where she is now Emeritus. The work of her group has led to discoveries in the regulation of phage development, the evolution of double-stranded DNA phages, a new system of phage defence, a Streptomyces protein glycosylation pathway and the mechanism of a novel group of phage integrases.
She said about her career: "I was inspired to study microbiology by my mother, a domestic science teacher and pioneer 'garage scientist'."
Commenting on receiving the Marjory Stephenson Prize 2024, Professor Smith said:
"I am surprised and delighted to have been awarded the Marjory Stephenson Prize. It is an honour, and somewhat daunting, to be placed alongside winners of this prize from previous years. I want to thank all the people who worked in my research group and my collaborators; this prize wouldn't have happened without them. Thank you also to the Microbiology Society for the prize itself and for the immense support it has provided over the years."
The Marjory Stephenson Prize is named after Society founding member and former President Marjory Stephenson (1947–1948). The Prize is awarded to an individual who has made exceptional contributions to the discipline of microbiology. The recipient is awarded £1,000.
Translational Microbiology Prize 2024: Professor Catherine Rees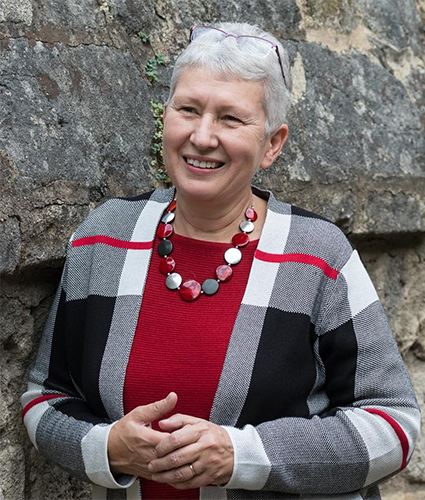 Professor Catherine Rees is Professor of Microbiology in the School of Biosciences, at the University of Nottingham, UK on the Sutton Bonington Campus. Originally she studied Biochemistry at the University of Oxford, UK, followed by a PhD in Bacterial Genetics at the University of Leicester, UK. Her research focus on applying molecular techniques to the study of applied microbiology, with specific interest in the study of Listeria and Mycobacteria in food and agricultural systems.
Recent research has resulted in the development of rapid, phage-based tests (Actiphage) for the detection of mycobacterial pathogens including M. tuberculosis in humans and M. paratuberculosis and M. bovis in animals. This led to the establishment of PBD Biotech Ltd, where Professor Rees was CSO until 2022, and has attracted nearly £5 million investment. The potential of this new technology to improve animal diagnostics for these intractable mycobacterial diseases was recognised in 2019 when Actiphage was awarded The Royal Dairy Innovation Award for R&D in the field of dairy farming and more recently by the British Veterinary Association 2021 Innovation Award. Currently, the company has focussed on developing Actiphage as a rapid human diagnostic test, with promising results gained in early clinical trials. Since stepping down from her role in the company, Professor Rees has joined the Government Advisory Committee on the Microbial Safety of Food, the Advisory Board for the Innovate UK KTN Phage Innovation Network and has become a Trustee of Applied Microbiology International.
Commenting on receiving the Translational Microbiology Prize 2024, Professor Rees said:
"I am delighted to have been awarded the Translational Microbiology Prize by the Microbiology Society. The Actiphage project represents years of endeavour by a large number of talented scientists who have passed through my lab and who have contributed to the success of this project in different ways. Thank you all - and thank you to the Society for dedicating a prize recognising the value of translational research which is often overlooked."
The Translational Microbiology Prize is awarded to an individual who has demonstrated an outstanding contribution to translational microbiology. The recipient is awarded £1,000.
Fleming Prize 2024: Professor Daniel Streicker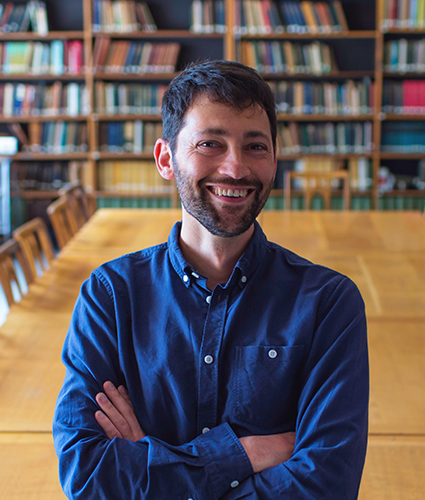 Professor Daniel Streicker is a Wellcome Trust Senior Research Fellow and Professor of Viral Ecology at the MRC-University of Glasgow Centre for Virus Research, UK and the School of Biodiversity, One Health and Veterinary Medicine at the University of Glasgow, UK.
He uses a wide variety of approaches - from field studies of wild bats, to genomics, to machine learning – to develop the fundamental understanding, computational tools and biologicals needed to prevent virus transmission between species.
Professor Streicker began his career at the University of Virginia, US, studying patterns of gastro-intestinal parasite transmission among wild rodent species in the mountains of Virginia. He continued his training as an Emerging Infectious Diseases Fellow at the US Centers for Disease Control and Prevention, where he used bat rabies viruses as a model to develop methods to quantify cross-species transmission from virus sequence data. He earned his PhD from the University of Georgia, US in 2011, identifying the ecological and evolutionary barriers that prevent rabies from establishing in new host species. During his PhD, Professor Streicker also initiated a longitudinal field study on wild vampire bats in Peru, which has remained active for the past 17 years. His work on this system revealed that current policies in Latin America that cull bats for rabies control can be counterproductive and showed the potential for spatiotemporal forecasting to facilitate proactive rather than reactive human and animal vaccination. His team is now exploring how recombinant, self-disseminating vaccines might interrupt the transmission of zoonosis within bat populations. Since moving to the UK in 2013, Professor Streicker has been supported by a Wellcome Trust/Royal Society Sir Henry Dale Fellowship (2014) and a Wellcome Senior Research Fellowship (2019). His work has expanded to find creative ways to use increasingly available genomic data to inform strategies to prevent the emergence of wildlife-origin diseases; for example, developing machine learning algorithms that use genomic data to prioritize high-risk viruses at the time of their discovery and to identify the animal origins and potential future hosts of RNA viruses.
In addition to the Fleming prize, Professor Streicker's discoveries have been recognized with the 2013 Science and SciLifeLab Prize for Young Scientists, the 2014 Wellcome-Beit Prize, and the 2020 Philip Leverhulme Prize in Biological Sciences. He was selected as TEDMed speaker in 2018 and became a National Geographic Explorer in 2015.
Commenting on receiving the Fleming Prize 2024, Professor Streicker said:
"I am absolutely thrilled to have been selected for the 2024 Fleming Prize! The successes so far in my career have been a product of many people's efforts in many countries, from field assistants in Latin America, to students and postdocs in the US and the UK, to mentors and collaborators in academia and beyond. It is these diverse interactions, each brining distinct perspectives and expertise, which make science creative and fun, allowing myself and my team to thrive personally and scientifically. It is inspiring and exciting that the Microbiology Society has decided to recognize our science, which, siting at the interface of ecology, epidemiology, evolution, and virology, often feels on the fringe of any single field. I am delighted to have the opportunity to bring my perspectives to this year's conference and draw attention to the challenges and opportunities we face in trying to curb the spread of pathogens between species."
The Fleming Prize is named after Sir Alexander Fleming, founder and first President (1945–1947) of the Microbiology Society, then named the Society for General Microbiology, and is awarded to an early career researcher who has achieved an outstanding research record. The recipient is awarded £1,000.
Peter Wildy Prize 2024: Dr Lucy Thorne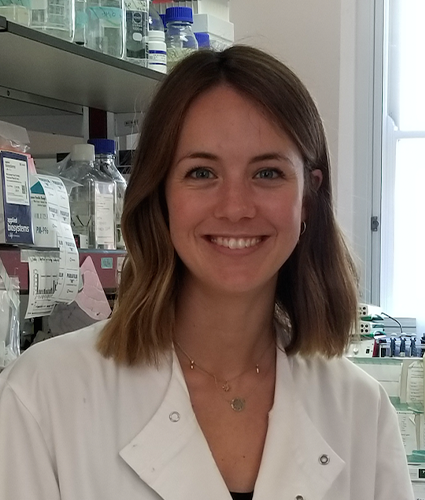 Dr Lucy Thorne is a lecturer and group leader at Imperial College London, UK.
Her research group is focussed on understanding how emerging viruses evolve to overcome our frontline defence against new viruses, the innate immune system, and what makes pandemic viruses special in their ability to do this. Through her career she has used different viruses as discovery tools to study virus-host interactions, to gain new knowledge of virus and cell biology and reveal novel opportunities for intervention. Her PhD research at Imperial College London, UK and early postdoctoral research at the University of Cambridge, UK characterised virus and host factors as important for norovirus infection. During this time, she deployed her molecular virology skills to support the Ebola virus outbreak response in Sierra Leone. She moved to investigate HIV interactions with the innate immune system at UCL, taking a multidisciplinary approach with medicinal chemists and gene therapists to develop novel inhibitors of innate immunity that enhance lentiviral stem cell gene therapy. By working on different viruses, she gained an appreciation of the importance of the innate immune system as a central determinant of virus infection, transmission, and disease. At the start of the pandemic, she pivoted her research to focus on timely questions about how SARS-CoV-2 overcomes the human innate immune system, combining her experience in RNA virology, innate immunology, outbreak response and containment level 3 viruses. Her research aims to maximise what we can learn from SARS-CoV-2 about how pandemic viruses emerge and evolve to spread effectively in humans by fine-tuning how they manipulate the innate immune system.
From the start of her PhD, Dr Thorne has undertaken a variety of public engagement activities, including demonstrating at national and international science festivals, giving public talks and lectures, podcasts and engaging with the media. Following the Ebola virus outbreak, she established an ongoing public engagement programme for school children in Sierra Leone with colleagues at the Universities of Cambridge and Makeni. Through creative discovery-based science activities, the programme conveys the excitement of discovering science to spark curiosity and conversations about infectious diseases. As part of this, she developed an interactive Outbreak scenario, which she runs in primary and secondary schools in London.
Commenting on receiving the Peter Wildy Prize 2024, Dr Thorne said:
"I'm absolutely delighted and honoured to win the Peter Wildy Prize! I've been coming to MicroSoc conferences since I was a PhD student, and I've seen the amazing prize lectures and huge array of exciting and creative engagement and education activities that go on within the Society and the wider microbiology community, so I'm really humbled to be recognised amongst this. I'd love to share this prize with my colleagues and the team in Sierra Leone that we've worked with to deliver our public engagement programme there, and all of the volunteers from students to professors who come along and get stuck in each time I run an Outbreak! session in the UK, they are the ones who make it such a fun and engaging experience for the students. I'm so grateful the prize recognises the impact of all their efforts."
The Peter Wildy Prize is named after distinguished virologist and much-loved teacher Peter Wildy, who was President of the Society from 1978 to 1981 and is awarded for outstanding contributions to microbiology education or the communication of microbiology to the public. The recipient is awarded £1,000.