Reviewers for Microbiology Society journals in 2019
29 June 2020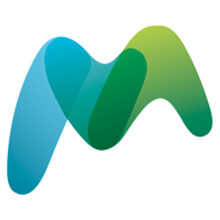 Microbiology Society journals rely on the efforts of reviewers to ensure that we continue to publish high-quality articles. Peer reviewers play a key role in the publishing process by donating their time and expertise to the community, allowing us to further advance the understanding of microbiology.
As such, we would like to say a huge thank you to all of our reviewers in 2019 for their contribution, without which it would be impossible to maintain the high standards of our peer-reviewed journals.
The top reviewers in terms of number of reviews completed will receive a certificate to give recognition for their significant contribution. For the full acknowledgments please view this list 1.
We would also like to thank our authors, readers, and editors for their continued support.
If you would like to become a reviewer for our journals please contact [email protected] with details of your research interests and an up-to-date CV. Reviewers are selected for their expertise and experience by editors and need to:
Be qualified to PhD level (or equivalent) or above in a relevant subject.
Be an active researcher.
Have one or more recent publications in peer-reviewed journals of most comparable impact and reputation to our journals
---
1We have only published the names of reviewers who have agreed to have their names listed.