Save the date – Anaerobe 2021: The Microbiota and Beyond
17 November 2020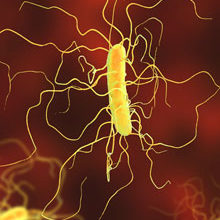 Anaerobe 2021: The Microbiota and Beyond, organised by the Microbiology Society in association with the Society for Anaerobic Microbiology, will take place online on 15–16 July 2021.
Anaerobic bacteria are predominant members of the normal human microbiota and well recognised as lethal pathogens. Aspects of their virulence, antimicrobial resistance and interactions with the human host will be highlighted during the Anaerobe 2021 Focused Meeting. Infectious diseases relating to Gram negative anaerobes including the Bacteroidetes, such as Bacteroides, Prevotella and Porphyromonas, will be discussed, as well as their role as drivers of diseases such as cancer and Alzheimer's. The meeting will also include important clostridial infection and treatment updates.
Anaerobe 2021 will provide clinical microbiologists, infectious disease researchers and specialists with insights into the current and future impact of anaerobic bacteria in human health and disease. Researchers studying oral, gastrointestinal tract and female genital system microbiomes will gain key scientific insights into these important members of the microbiota and colonisers of humans.
Offered papers relating to aspects of anaerobic bacteria in human health and disease will be considered for presentation within the symposium.
The meeting will cover the following key topics:
Gram negative anaerobic bacterial infection
Clostridial infection and treatment
The human microbiota in health and as drivers of disease
Further information will be announced in the build up to the meeting on the event page and on our social media channels. Follow us on Twitter @MicrobioSoc using the hashtag #Anaerobe2021 for updates.
---
Image: Dr_Microbe/iStock.