Save the date – British Yeast Group: From Genomes to Cells
20 November 2020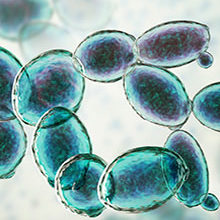 British Yeast Group (BYG): From Genomes to Cells will be taking place on 1–3 September 2021.
Yeasts are potent model eukaryotes that have been used for over a century to explore fundamental and applied aspects of cell function. Annual gatherings of the British yeast community have taken place since the 1980s, with the only exception being the pandemic-related interruption in 2020. The Microbiology Society has adopted the last meetings in its Focused Meeting programme.
Next year's meeting, British Yeast Group: From Genomes to Cells, will take place on 1–3 September 2021. BYG 2021 highlights the theme 'From Genomes to Cells', covering diverse topics from DNA metabolism to organelle and cell function. The programme will feature attractive, assorted talks from invited speakers and will provide plenty of opportunities for early career researchers to present their research through posters and offered oral presentations. The meeting will include a varied social agenda to make new connections and strengthen the yeast community in Britain and beyond.
The following key topics will be covered:
DNA replication and repair
Chromosome organisation
Gene and RNA regulation
Organelle function
Further information will be announced in the build up to the meeting on our social media channels and you can follow us on Twitter @MicrobioSoc using the hashtag #BYG21