SGM Publishing launches a new Editor's Choice feature in Microbiology
30 October 2013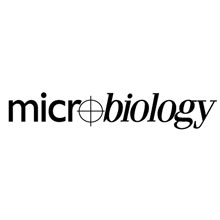 We are excited to announce a new Editor's Choice feature which will highlight one paper in each issue of Microbiology that offers notably compelling insight into the field. Articles will be selected by Microbiology's Editor-in-Chief, Agnès Fouet, or one of Microbiology's Senior Editors.
The very first Editor's Choice has been awarded to Steven D. Bowden and his co-authors for the article entitled, 'Surface swarming motility by Pectobacterium atrosepticum is a latent phenotype that requires O antigen and is regulated by quorum sensing'. There will be free online access to this paper, and all Editor's Choice articles, for one month after publication. Visit the journal website and read this month's Editor's Choice article.

If you wish to stay informed about the monthly Editor's Choice, sign up to receive the Microbiology electronic table of contents alerts which will highlight the Editor's Choice clearly. Otherwise, look out for the Editor's Choice label on the online or print table of contents for every issue.