Social sessions confirmed at Annual Conference Online 2021
06 April 2021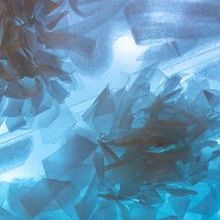 If you're finalising your plans for this year's Annual Conference Online 2021, there are plenty more ways to stay engaged online outside of the main scientific programme.
As ever, Conference has its own social programme with dedicated slots throughout the week to help you meet others and to support you during the event.
This year there are dedicated well-being slots (where you can have your camera on or off). This starts on Monday with a kick starter session of easy-to-follow and gentle exercises and breath work to help you set the tone for your week. Thursday also includes an increasing feelings of positivity workshop that uses mindfulness techniques to leave you feeling positive and empowered.
There are short comedy breaks too. Tuesday features a stand-up routine from Colman O'Cathail and on Friday, Dr Maria Boyle will be performing a comedic illustrated guide to the peer review process.
Beyond this, there's a networking session on Tuesday, using SpatialChat to allow you to connect with other members of the microbiology community on an interactive online platform. Later that day there's also a fold a virus and vaccine workshop where scientist-turned-artist, Dr Lizzie Burns, will guide you through origami and finding parallels with protein structures.
Finally, Annual Conference Quiz Night is taking place on Wednesday evening. If you've registered for any day of Annual Conference, you're welcome to join this perennial favourite. This year's online social will be hosted by QuizQuizQuiz, question editors for BBC2's Only Connect. Participants will be organised into teams at the start of the event. A professional quiz master will then guide you through this sociable activity, posing general knowledge questions for you to discuss in breakout rooms with your new teammates before revealing the answers and scores.
Further information about our social programme, as well as the full programme are available on the Annual Conference Online 2021 event page.