Spanish National Research Council (CSIC) signs three-year transformative agreement with the Microbiology Society
06 July 2020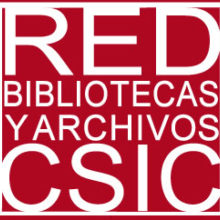 Not-for-profit Society publisher, the Microbiology Society, and the largest public institution dedicated to research in Spain, Consejo Superior de Investigaciones Científicas (CSIC), are pleased to announce a three-year pilot transitional open access (OA) agreement from 2021– 2023. The 'Publish and Read' deal, will allow researchers at all CSIC's member institutions to publish an unlimited number of open-access articles and those CSIC institutes, who had subscriptions, will now have access to the Society's full portfolio in return for a cost-neutral fixed fee.

Under the terms of the agreement, CSIC scientists will be able to publish in the Microbiology Society's six journals, two of which are born OA journals, the other four subscription and/or hybrid journals, effective from signature of the agreement 29 June 2020.
Agnès Ponsati, CSIC‐Director at the Unit of Information Resources for Research, who has worked with the Society to negotiate the agreement, said: "Our institution's commitment to Open Science contemplates the progressive transformation of the traditional subscription deals with scientific publishers, towards agreements that promote immediate Open Access.
We are happy to have achieved this agreement with the Microbiology Society. We have worked with other big publishers, but we want to offer equal support to others who may be smaller in volume, but of unquestionable scientific relevance, as it is the case with the Microbiology Society. We are eager to contribute with them in their various ways of transition toward open access.
The Pilot Transitional Agreement reached with the Microbiology Society will help CSIC´s researchers working in biology and biomedicine to gain more impact and visibility for their articles, since they will be published OA. But, at the same time they will not have to bear the costs of article processing charges, since the amount is paid by the CSIC's Library Network via this 'Publish and Read' agreement.
In addition, thanks to this pilot, from 2021, access to Microbiology Society journals could be expanded to new CSIC centres that request it, while by 2020 it is only available for three CSIC centres.
Spanish National Research Council is determined to contribute to making academic publications more accessible. The agreement with the Microbiology Society follows this mission."
Dr Peter Cotgreave, Chief Executive of the Microbiology Society, said of the agreement with CSIC: "As a small publishing society, we are delighted to work with national bodies such as CSIC to help increase the amount of microbiology papers that we publish OA in our journals, to enable CSIC funded researchers a simple and cost effective means to publish compliantly, and to improve societal access to – and therefore benefit of – the science we publish."
For more information, contact

[email protected]

or call +44 (0)7545 601839

About CSIC
The CSIC (Consejo Superior de Investigaciones Científicas, Spanish National Research Council) is the largest and leading public institution dedicated to research in Spain and the third largest in Europe. It plays an essential role within the Spanish System for Science, Technology and Innovation and contributes to reinforce Spain's position at the international level. The institution is present in all the autonomous regions through their centres across Spain and collaborates with a wide network of Spanish and foreign entities. CSIC research revolves around eight principal scientific–technical areas ranging from the most basic or fundamental aspects of science to the most complex technological developments, from human and social sciences to food science and technology, including Biology, Biomedicine, Physics, Chemistry and Materials, Natural Resources and Agriculture. It also manages a range of important research facilities; among them, the most complete and extensive network of scientific libraries.
For more information, contact [email protected]