Submit to the arboviruses and their vectors collection in Journal of General Virology
25 January 2019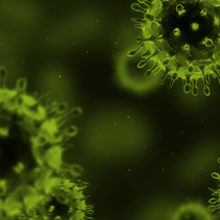 The 'Arboviruses and their Vectors' collection was launched in conjunction with the IMAV 2017: International Meeting on Arboviruses and their Vectors. In line with IMAV 2019 the Journal of General Virology has updated the collection and welcomes new submissions.
Curated by Journal of General Virology Editor Dr Eng Eong Ooi (Duke NUS Medical School) and Advisory Board Member Dr Esther Schnettler (Bernhard Nocht Institute for Tropical Medicine), the collection presents the latest advances in arbovirus research in the form of original research articles, full-length reviews and insight reviews.
Articles are invited on the following topics:
Virus discovery and emergence
Virus–host interactions and evolution
Vector biology and ecology
Antivirals and vaccines
Authors wishing to be considered for the collection should submit their manuscript to the online submission system indicating in their cover letter that the manuscript it is intended for the 'Arboviruses and their Vectors' collection. To submit a review, authors should first contact Colin Crump, Reviews Editor, via [email protected].
Journal of General Virology publishes research and review articles that contribute significantly to the field of virology, and includes 'ICTV Virus Taxonomy Profiles', a unique reference resource from leading viral experts on the classification, structure and properties of viruses. The diverse scope of the journal reflects the evolving nature of virology today, and includes topics on all aspects of animal, plant, insect, bacterial and fungal viruses, transmissible spongiform encephalopathies, molecular biology and immunology, virus–host interactions and antiviral compounds.